(Greenwich Merchant Bank): The Nigerian equities market reversed to a loss as the NGX-ASI and market capitalisation recorded a 0.10% decline to 49,576.05 point and 26.74 trillion respectively. NGXGROUP (1.75%), ZENITHBANK (2.50%), UBN (3.3696) and CUTIX (4.8796) contributed to the decline witnessed. Consequently bringing the Year-to-Date down to 16.06%.
Sentiment in the market remained positive as volumes traded surged by 33.84% (197.20 million units) while the total market turnover increased by 100.226 (NGN2,937.97 million). COURTVILLE had the highest volume traded while NESTLE was the highest value traded equity. Market breadth showed no significant difference at 0.77x with fourteen (14) gainers and eighteen (18) laggers.
Sector performance was broadly bearish as the Banking sector (1.3296), Industrial sector (0.01%), Insurance sector (1.0996) and Consumer Goods sector (0.02%) all recorded losses while the Oil & Gas sector (0.00%) closed flat.

Fixed Income Market
Replicating yesterday's mood, interest was only seen at the short side of the Bond market, with the 17-Mar-2027 instrument closing with the highest decline of 26bps. This led to a 3bps decline in the average yield of the market to settle at 13.16%, compared to the last trading session of 13.19%.
For the third trading day, the Nigerian Treasury bills and OMO market maintained the same average yield of 7.80% and 11.12% apiece. This is majorly due to the calm mood in the market and specifically all benchmarked instruments trading majorly flat.
System liquidity increased by 19.21% to close at NGN269.25billion from NGN225.87 billion which led to a 0.50% decline in the Open Buy Back rate and Overnight rate to close at 7.00% and 7.50%.
Exchange rate went up at Investors &Exporters Window, depreciating by NGN0.46/USD to close at NGN436.50/USD.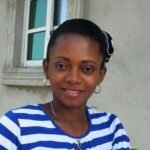 Ifunanya Ikueze is an Engineer, Safety Professional, Writer, Investor, Entrepreneur and Educator.