Vice President Kashim Shettima on Tuesday affirmed the commitment of Bola Tinubu's administration on removal of fuel subsidy.
Shettima collaborated Tinubu's stance on the subsidy removal while addressing State House Correspondents in his office on Tuesday.
Tinubu had on Monday during his inaugural speech declared that "The fuel subsidy is gone," saying the 2023 budget made no provision for fuel subsidy, so further payment was no longer justifiable.
In a similar move, the House of Representatives during plenary on Tuesday commended Tinubu for his decision to remove the controversial subsidy.
The commendation followed a unanimous adoption of a motion of urgent public importance moved by a member of the House, Jimoh Olajide (APC/Lagos), at the plenary on Tuesday.
Olajide said Tinubu "is a concerned senior citizen whose agenda is to favour the downtrodden for the purpose of humanity."
He said, "The House is convinced that further legislative actions in supporting Mr President in delivering dividends of democracy will go a long way in enhancing development because he asked for it, he campaigned for it. And he is ready for the task ahead.
"The House is convinced that President Bola Ahmed Tinubu, the Tutor-General of Nigerian Politics, is concerned about the masses and has meaningful objective to utilise Nigeria funds appropriately, with budgetary reforms agenda on education, health, infrastructure, agriculture, food, security and, above all, security of lives and property as embedded in the Constitution."
Olajide prayed the House to "salute his courage and boldness to serve our country Nigeria with honesty and integrity" and to "congratulate him for his readiness for national task ahead and service to humanity."
The lawmaker also prayed the House to "appeal to Nigerians to remain patient, resilient and prayerful so that the President can deliver on his promises."
The lawmakers unanimously adopted the motion and the prayers.
On its part, the Nigerian National Petroleum Company Limited (NNPCL) backed Tinubu's pronouncement that fuel subsidy is gone, saying the move is the best interest on the company.
The company's GCEO, Mele Kyari, said NNPCL has been spending a substantial amount of its profits in the subsidy of the product.
He maintained that the company had enough product to supply the country for the next 30 day. Kyari said there was no need for panic buying as fuel queues had been noticed in some areas of the FCT.
Kyari added that NNPCL's supply and distribution networks around the country are being monitored.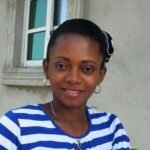 Ifunanya Ikueze is an Engineer, Safety Professional, Writer, Investor, Entrepreneur and Educator.