Seplat Energy Plc (NGX: SEPLAT) has confirmed that Dr. A.B.C Orjiako will be retiring from the board of the company after the Annual General Meeting on 18 May 2022.
Seplat made the confirmation in a corporate announcement signed by the Chief Financial Officer, Mr. Emeka Onwuka  and published on the Nigeria Exchange on Monday.
The company said it is currently discussing with Dr. Orjiako "on how he would assist Seplat Energy Plc with specific and essential external stakeholder engagements he is currently involved in, which will continue beyond the date he steps down."
It stated that no contract has been finalised with Dr. Orjiako, adding that the contractual role he would perform "will not be in conflict with the role of the incoming Independent Non-Executive Chairman."
Seplat said it will "fully disclose the terms" of any contract that will be subsequently agreed in accordance with regulatory requirements.
The document signed by the Chief Financial Officer, Mr. Emeka Onwuka added that "An accelerated contractual payment, under Dr. Orjiako's current service contract, will be made post AGM 2022, in line with the Shareholders' approved Remuneration Policies and fully disclosed in the Company's Directors Remuneration Report for 2022."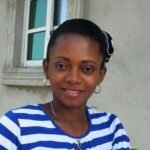 Ifunanya Ikueze is an Engineer, Safety Professional, Writer, Investor, Entrepreneur and Educator.