The ambassadors of the European Union nations on Wednesday failed to reach an agreement on a new package of anti-Russian sanctions, with the issue of synthetic rubber emerging as a sticking point, Politico reported.
Citing draft EU documents, Politico in its Thursday Playbook newsletter stated that countries including Italy and Germany are skeptical about banning Synthetic rubber trade with Russia, while Poland was in favour.
Also read; President Muhammadu orders release of old Naira note into circulation
Synthetic rubber is a compound used in products such as tires, and is a major import article for the EU. In 2021, Russia exported almost US$2 billion worth of synthetic rubber, with some US$700 million worth of the product sold to EU states.
Earlier in February, Interfax published a news report citing Polish Press Agency, in the report it stated that Poland proposed to the European Commission that the European Union's tenth package of sanctions against Russia include an embargo on certain Russian products, including rubber.
Synthetic rubber consumption in the EU totals about 1.6 million tonnes per year, 0.9 million tonnes of which are imported, Vygon Consulting's Artyom Lebedskoi-Tambiyev was quoted as saying in the Interfax report.
Russian synthetic ruble exports to the EU totaled 0.5 million tonnes, or more than half of EU imports, in 2021, but fell by half in 2022 and amounted to about 30% of EU imports.
In early March 2022, some European tire plants were even forced to close for a couple of days because of the disruption of Russian and Ukrainian shipments of carbon black another important tire production input material imported from Russia.
Carbon black increases the service life of tires. Prior to the conflict, Russia accounted for about a third, or 500,000 tonnes per year of the carbon black used in the EU, but not it accounts for about 20,000 tonnes per month, or the equivalent of 240,000 tonnes per year, Shaw said.
In the run-up to their deliberations on the new sanctions package, EU leaders acknowledged that ramping up sanctions against Russia has become increasingly difficult as the bloc runs out of areas to target.
Individual member states have drawn red lines on some items, with Hungary stating it would not support any package including restrictions on Russian nuclear energy because of a deal with Moscow to expand its Paks nuclear power plant. Prime Minister Viktor Orban said such a proposal "must obviously be vetoed" by Budapest if floated by the EU.
Ukraine has been lobbying its Western backers to target the Russian nuclear industry.
It recently emerged that Polish synthetic rubber supplier Synthos SA is lobbying the EU to completely ban imports of all rubber materials from Russia to Europe. Synthos Group however, has idled 30% of its capacity in the EU amid the growth of energy costs
Although the EU has sufficient production capacity for most types of rubber, its plants are reported to lag far behind Russian ones in terms of cost efficiency.
The main customers for Russian rubber are tire plants in Germany, Italy, Hungary, the Czech Republic and Romania.
RT reported that the upcoming package of sanctions is expected to be adopted before February 24, the anniversary of the launch of the Russian military operation against Ukraine. According to Politico sources, the package may include additional restrictions against the Russian aviation industry, banks, and oil tanker fleet.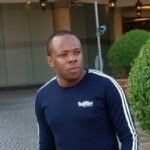 Nnamdi Maduakor is a Writer, Investor and Entrepreneur