Robinhood an online brokerage app said that it has lifted trading restrictions on all stocks including GameStop Corp according to the update on its website, late Thursday.
"There are currently no temporary limits to increasing your positions," Robinhood said.
Robinhood's website showed trade limits on GameStop's shares was set at 500, while for AMC the limit was set at 5,500 shares, prior to the restrictions removal on Thursday, as restrictions on other stocks were lifted on Thursday.
Robinhood had last week, imposed restrictions on 50 stocks that were heavily shorted amid the GameStop saga. The number was later reduced to 8 ahead of Monday trading session.
Robinhood's lifting of the restrictions comes as the euphoria around GameStop and others appear to be subsiding.
On Thursday GameStop fell further losing 42.11% to close at $53.5 per share. However it fell further 8.37% after market hours to $49.02 according to the data on Investing.com.
U.S. Treasury Secretary Janet Yellen met with top financial regulators Thursday and vowed to protect investors and maintain "fair and efficient markets." She said financial market regulators needed to fully understand the recent trading frenzy before taking any action.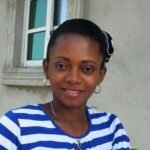 Ifunanya Ikueze is an Engineer, Safety Professional, Writer, Investor, Entrepreneur and Educator.