Linkage Assurance Plc (NGX: LINKASSURE) has forecasted that it will earn a profit after tax of N1.25 billion for the third quarter of 2023 end 30th September 2023.
Also read; Tinubu is my president, never knew he's so intelligent – Abia Labour Party Rep-elect
The Insurer posted its earnings forecast for the third quarter on The Nigerian Exchange on Friday, 9th June, 2023.
Gross Premium Written: The company forecasted a gross premium of N3.31bn for the third quarter of 2023.
The forecasted premium is 39.00% higher than the N2.38bn premium the Insurer earned in the third quarter of 2022.
A review of the 2022 Q3 financial statements of the company shows that by the 9 months ending September 30, the company had earned major premiums from the Oil & Gas (N3.71bn), Fire (N1.98bn), Motor (N1.85bn), and Accident (N1.14bn) business classes.
Investment Income: LINKASSURE projected that it will earn an investment income of N1.72bn in Q3 20233.
The will be 12.80% lower than the N1.97bn it earned from investments in Q3 2022. A review of the 2022 Q3 results showed that the investment income came from dividends income and interest income.
Profit before Tax: The company has forecasted that it will grow its profit before tax by 81.03%, from N729.06mn to N1.31bn.
Taxation: LINKASSURE has forecasted that it will pay N65.99mn in taxation. It paid N36.67mn in the third quarter of 2022.
Profit after Tax: The company forecasts that it's profit after tax for the period will N.125bn, 81.09% higher than the N729.06mn profit after tax it posted in Q3 2022.
About the company
Linkage Assurance Plc. was incorporated in Nigeria on 26th of March 1991 as a private limited liability company domiciled in Nigeria.
It was registered by the National Insurance Commission on the 7th of October 1993 to transact general insurance business and commenced operations in January, 1994.
The Company became a public limited liability company in 2003 and the Company's shares, which are quoted on the Nigerian Stock Exchange were first listed on 18 November 2003.
The registered office of the Company is Plot 20 Block 94 Lekki Epe Express way, Lekki, Lagos, Nigeria.
The Company was registered to transact all classes of life and non-life insurance business, insurance claims payment and investments. Subsequently it disposed its life business in February 2007 and concentrated on the non-life insurance business.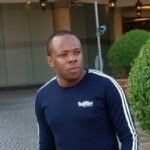 Nnamdi Maduakor is a Writer, Investor and Entrepreneur