Providus Bank Limited, is in discussion with Unity Bank Plc for a possible business combination.
Investogist gathered that Providus, which was founded in 2016 is in talks to acquire majority stake in Unity Bank which had been struggling to beef up its minimum capital requirement since 2017.
Following the consolidation reforms introduced and driven by the Central Bank of Nigeria in 2004, Intercity Bank Limited merged with five (5) other Banks on 22nd December, 2005 and changed its name to Unity Bank Plc on 30th December, 2005. It further merged with three (3) other Banks on 2nd March, 2006.
Thus, Unity Bank Plc is the Largest Merger and Consolidation in the History of the Nigerian Banking Industry with the merger of nine (9) financial institutions namely; Intercity Bank Plc, First Interstate Bank Plc, Tropical Commercial Bank Plc, Pacific Bank Limited, Centre Point Bank Plc, Societe Bancaire Limited, NNB International Bank Plc, Bank of the North Ltd and New Africa Bank Plc.
Unity Bank's share price has risen 19.39 % in two days to N1.17 per share, having closed at N0.98 per share on Wednesday.
It has 213 business offices spread across the 36 States and Federal Capital Territory.
In 2018, there was a botched move by the Milost Global Inc., a New York-based private equity to investment $1billion.
Unity Bank recently bucked the trend in the 9 months period earnings season to report a loss of N47.9bn.
While other commercial banks reported bumper profits for the period ended 30 September, 2023, mostly due foreign exchange revaluation gains, the bank report a N38.16bn foreign exchange revaluation loss.
Unity Bank Plc reported a 9.72% decline in Gross income, as it posted N38.18bn for 9M 2023, against N42.29bn reported in 9M 2022.
The bank reported a foreign exchange revaluation loss of N38.16bn (9M 2022: N54.00mn loss). The bank earned N314.18mn from FX trading (9M 2022: N339.96mn).
Unity Bank Plc posted a loss after tax of N47.91bn, 2461.61% drop from the profit after tax of N2.02bn it reported in the preceding period in 2022.
The Bank's total asset dropped by 17.01%, from N510.14bn as at 31 December, 2022 to N423.35bn.  Net Loans and advances to customers amounting to N222.79bn (31 Dec. 2022: N289.35bn) was the biggest component of the bank's asset.
The total liabilities also dropped by 21.85% from N785.09bn to N613.57bn. Deposits from customers constituted a bulk of the liabilities, accounting for N344.39n (31 Dec. 2022: N327.42bn) of the N613.57bn.
The shareholders' fund went from minus N274.94bn to minus N190.22bn.
Commenting on the results, the Managing Director/CEO of Unity Bank Plc, Mrs. Tomi Somefun, had said the bank was focusing on its efforts to recapitalise the institution, aggressively drive asset creation and innovate with products to compete favourably in new markets.
"The bank enjoys market confidence which will enable the institution thrive better in the months ahead with increased business conversion, profitability and growth needed to achieve sustainable returns."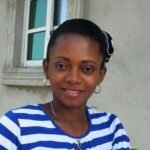 Ifunanya Ikueze is an Engineer, Safety Professional, Writer, Investor, Entrepreneur and Educator.