President Buhari on Tuesday commissioned the Dangote Fertilizer plant in the Ibeju-Lekki area of Lagos.
The Dangote Fertilizer Plant which occupies 500 hectares of land is Africa's largest plant of its kind in Africa and was built with about $2.5billion.
The 3 million-ton facility adds to Nigeria's existing output of 3.1 million tons and it's already exporting to the U.S, Indian and Brazil according Bloomberg. Its is estimated that Nigeria has the capacity to consume five to seven million tons of fertilizer per year. However, the current consumption is about 1.5 million tons.
It is expected that the plant will help Nigeria retain $125 million in import substitution and provide $625 million from exports of products from the fertiliser plant.
The commissioning of the plant comes as prices of fertilizer rise due as a result of Russia-Ukraine war as supply is put at risk.
Read also: President Buhari commissions the new US$100m Ultra-modern MMIA Terminal
President Buhari in his speech before commissioning the facility said:
"I commend the Chairman, Board, and Management of Dangote Industries Limited for their business initiative in building this plant to reduce our dependence on importation of fertiliser, create jobs on a massive scale, increase the inflow of foreign exchange and accelerate economic growth," he said.
"This new plant is a testament to the widely acknowledged patriotism of Aliko Dangote and the leadership of Dangote Industries Limited. It also demonstrates their commitment to the socio-economic development of our country and the wellbeing of our people.
"I am confident that the investment in this plant will replicate the group's earlier exploit in the cement sector where Dangote Cement holds the enviable record as our continent's largest cement producer with footprints in 10 other African countries. The group's investment in integrated cement plants, spanning the value chain from quarry to bagging has effectively ended Nigeria's dependence on imported cement products."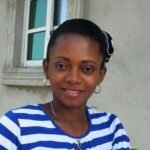 Ifunanya Ikueze is an Engineer, Safety Professional, Writer, Investor, Entrepreneur and Educator.