The Organization of the Petroleum Exporting Countries on Thursday maintained its 2021 forecast on oil demand recovery and further growth in 2022.
The oil cartel expects expects oil demand to rise by 5.95 million barrels per day (bpd) this year, or 6.6%, which remained unchanged from the previous month's assessment.
For 2022, OPEC projected that world oil demand will increase by 3.3 mb/d y-o-y, unchanged from last month's assessment.
Total world oil demand is projected to surpass the 100 mb/d threshold in the second half of 2022 and reach 99.9 mb/d on average for the whole of 2022.
Read also: Dangote Group is currently recruiting
Non-OPEC liquids supply growth forecasts in 2021 and 2022 have been revised up by 0.27 mb/d and 0.84 mb/d, respectively, according to the report.
These revisions are mainly due to the incorporation of the latest production adjustment decision of the non-OPEC countries participating in the Declaration of Cooperation (DoC), which are now considered, following the successful conclusion of the 19th OPEC and non-OPEC Ministerial Meeting on 18 July 2021.
OPEC anticipates COVID-19 pandemic to be "controlled by vaccination programmes and improved treatment, resulting in a further recovery in economic activity and a steady rise in oil demand in both the OECD and non-OECD."
"The global economy continues to recover," OPEC said in the report. "However, numerous challenges remain that could easily dampen this momentum. In particular, COVID-19-related developments will need close monitoring."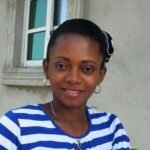 Ifunanya Ikueze is an Engineer, Safety Professional, Writer, Investor, Entrepreneur and Educator.