The Indigenous People of Biafra (IPOB) says it has no plans to operate a government in exile and print Biafra currency.
IPOB's spokesman, Emma Powerful, who  disclosed this in a statement, warned those he described as autopilot to desist from such a move.
Powerful in the statement distanced IPOB from the autopilot group, those operating Radio Biafra in the United States, saying they are not members of IPOB.
The statement read in parts: "We the Indigenous People of Biafra (IPOB) under the command and leadership of the great liberator Nnamdi Kanu once again reiterate that IPOB is not part of the formation of Biafra government in exile anywhere.
 "The people behind the shambolic Radio Biafra government in exile in the USA are not IPOB members, and they should stop linking themselves to IPOB. We have often made it clear to Biafrans that IPOB has no hand in the purported Biafra government in exile.
"Those piloting governments in exile in the USA are not IPOB members, and they don't mean well for Biafra freedom and restoration. They are politicians and not a non-violent freedom fighting movement like IPOB."
"IPOB has no plan to print Biafra currency, stamps, and other important state documents because we are not yet a sovereign nation. If we print currencies now, where can they be used as legal tender?"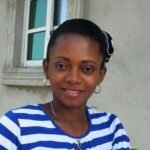 Ifunanya Ikueze is an Engineer, Safety Professional, Writer, Investor, Entrepreneur and Educator.