The NIPC reports that the Nigerian National Petroleum Corporation (NNPC) has finalized and sealed a contract with Italian firm, Tecnimont SpA, for the rehabilitation of the Port Harcourt Refinery (. Tecnimont is a subsidiary of the Maire Tecnimont group. This contract worth US$1.5bn was signed by both parties on Tuesday, 06th April, 2021 with the MD, Port Harcourt Refinery (PHR) representing the NNPC while Davide Pellizola, the VP, Tecnimont, Sub-Saharan Africa, represented Tecnimont
The FEC, last month, approved the contract for the total rehabilitation of the PHR which has a 210,000bpd capacity. The FEC approval was however met with mixed feelings from pundits, industry experts and the Nigerian populace. But with the signing of this contract, it is apparent the FG is going on with the rehabilitation despite the expressed reactions, most of which called for private investors to take over the refinery.
Explaining part of the contract details, Timipre Silva, the Minister of State for Petroleum, said sometime in March, that the project is a 3-phased project of a cumulative 86 months (18, 24, and 44 months respectively).
According to Silva, "Talking about operations and maintenance, that has been a big problem for our refineries and that was also exhaustively discussed in council and the agreement is that we are going to appoint a professional operations and maintenance and operations company to manage the refinery when it is finally rehabilitated.
"It is actually one of the conditions presented by the lenders because the lenders said they can give us the money if we have a professional operations and maintenance company and that already is embedded in our discussions with the lenders. We're not going back on that,"
Extolling the astuteness of their business strategy, the Group CEO, Maire Tecnimont, Pierroberto Folgiero, said, inter alia, "…It represents a testament of our technological DNA, as we are strongly increasing our focus on initiatives for the modernization of the refining sector, such as these strategic rehabilitation works. Moreover, we enhance our footprint in Nigeria and in Sub-Saharan Africa, a market with excellent downstream prospects given its demographics and the necessity to unlock greater added value from the transformation of natural resources. We are eager to keep on supporting a leading player in the area such as NNPC to develop Africa's downstream sector,"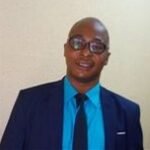 Azuka Edokobi is a Writer , a Farmer, a Supply Chain Expert and an Entrepreneur