Nine people have died in Equatorial Guinea from an "outbreak" of the Marburg virus, which causes a hemorrhagic fever nearly as deadly as Ebola, the health minister said Monday, announcing that a province had been placed in quarantine.
The government had announced last week that it was investigating the cause of suspect cases of hemorrhagic fever in a densely forested eastern region near the borders of Gabon and Cameroon on Africa's central western coast, but said only three people had shown "light symptoms".
Health Minister Mitoha Ondo'o Ayekaba in a press briefing said that a health alert had been declared in Kie-Ntem province and the neighbouring district of Mongomo, with a "lockdown plan implemented" after consulting with the World Health Organization and the United Nations.
The quarantine is impacting 4,325 people in Kie-Ntem, he said.
The nine deaths occurred between January 7 and February 7, the minister added, with testing still to be carried out on a "suspicious" death in hospital on February 10.
The Marburg virus, which is part of filovirus family that also includes the Ebola virus is a highly dangerous pathogen that causes severe fever often accompanied by bleeding, and often targeting several organs and reducing the body's ability to function on its own.
Human-to-human transmission occurs through contact with blood or other bodily fluids.
Fatality rates in confirmed cases have ranged from 24 percent to 88 percent in previous outbreaks, depending on the virus strain and case management, according to the WHO.
High alert
The WHO said in a statement Monday that in addition to the nine deaths, 16 other people in Kie-Ntem had shown suspect symptoms including fever and vomiting blood.
This is the first Marburg outbreak in the central African country, although there have previous outbreaks and sporadic cases in other parts of Africa, including in Angola, DR Congo, Guinea, Kenya, South Africa and Uganda, according to the WHO.
Last July, Ghana had reported two Marburg deaths for the first time, in what were also the first cases in West Africa. Authorities declared an end to the outbreak in September.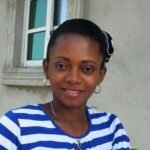 Ifunanya Ikueze is an Engineer, Safety Professional, Writer, Investor, Entrepreneur and Educator.