The outbreak of diphtheria disease in Lagos and Kano states has been confirmed by the Nigeria Centre for Disease Control (NCDC).
The disease has reportedly killed about 25 persons in the North-Western state but the NCDC assured that the agency is responding to the situation.
"The Nigeria Centre for Disease Control and Prevention (NCDC) has responded to reports of diphtheria cases in Lagos and Kano States and is monitoring the situation in Osun and Yobe States where cases are now being picked up," the agency said in an advisory on Friday.
"In addition to clinically suspected cases, there have been laboratory-confirmed cases and the NCDC is working with State Ministries of Health and partners to enhance surveillance and response to the outbreak. This includes keeping the public informed on staying safe at home and in their communities."
According to the NCDC, diphtheria is a bacterial infection caused by the bacterium Corynebacterium species which affects the throat, nose, and sometimes, skin.
Symptoms of the disease include fever, runny nose, sore throat, cough, red eyes, neck swelling, and difficulty breathing.
To reduce the risk of contracting the disease, the NCDC advised Nigerians to ensure their children are fully vaccinated with three (3) doses of the pentavalent vaccine as recommended in the childhood immunisation schedule.
"Healthcare workers should maintain a high index of suspicion for diphtheria i.e., be vigilant and look out for symptoms of diphtheria. Individuals with signs and symptoms suggestive of diphtheria should isolate themselves and notify the local government area (LGA), state disease surveillance officer (DSNO), or the NCDC through our toll-free line (6232)," it added.
"Close contacts with a confirmed case of diphtheria should be closely monitored given antibiotics prophylaxis and started on diphtheria antitoxin treatment when indicated. All healthcare workers (doctors, nurses, laboratory scientists, support staff, etc.) with higher exposure to cases of diphtheria should be vaccinated against diphtheria."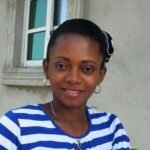 Ifunanya Ikueze is an Engineer, Safety Professional, Writer, Investor, Entrepreneur and Educator.