The President General (PG) of Azia General Assembly (AGA), Dr. Nwabueze Tonna F., has stated that the news being reported by multiple media houses that a certain Army Major was killed in Azia was incorrect.
In a statement released by the PG, he said that such attack if ever happened, is highly condemned but that the attack never happened in Azia.
The full statement reads;
No Army Officer was killed in Azia. Not in Azia, please !

And this is not only to correct such news being spread on the social media that a certain Army major was killed by gun men in Azia, Ihiala LGA.

There was no such incident in our town and this clarification is necessary. It is to clear the air of dragging our town name into such sad stories

Such attack if ever happened, is highly condemned but this never happened in Azia.

The fake media and social media influencers spreading this erroneously adding Azia to it, should please stop. Kindly confirm your details of exactly where the incident happened, ,before publishing. It never happened in Azia, please!

We therefore call on all persons, media, agencies and arms of Government to hear us and take note.

Share this post out.

There was no such incident in Azia.

Thanks.

Dr Nwabueze Tonna f.

PRESIDENT GENERAL, AZIA
Daily trust, Guardian NG, Sahara Reporters, Punch NG, and many others in recent days reported that the soldier identified as Major Churchill Orji was killed on Sunday while on duty at the "Azia axis" in Ihiala Local Government Area of Anambra State.
All the major media houses in their reports cited a quote said to have been given to a news media, TheRazor, by the schoolmate of the deceased, Leonard Edu.
Edu said, "He was my senior in Agulu Boys Secondary School; our labour prefect then. It's true he was killed by unknown gunmen at Azia, in Ihiala."
They also quoted TheRazor to have reported a tribute by another officer who wrote, "Rest in peace my brother from Nneogidi village, Agulu, Major Churchil Orji killed yesterday( Sunday) at Azia/ukpor defending the South-East from the marauders."
Investogist visited The Razor website at the time of this report, but did not find any reporting on the killing of the Nigerian Soldier.
Meanwhile, most of the articles on the subject reviewed by Investogist stated that the Anambra State Police Public Relations Officer (PPRO), Mr Tochukwu Ikenga, said he was yet to receive a report about the incident when contacted on telephone.
SaharaReporters in its report stated that it's efforts to get reaction of the Nigerian Army failed as neither the Deputy Director Army Public Relations, 82 Division, Col Abubakar Abdullahi nor the Director, Army Public Relations, Brig Gen Onyema Nwachukwu, answered their calls.
In November, 2021, a 20 years old daughter of Azia, Miss Chidinma was shot dead along the Orsumoghu-Azia Road. Eye witnesses said at the time that a special police unit deployed from Awka to Orsumoghu passing through Azia shot and killed the young lady.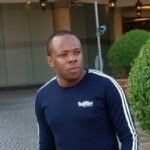 Nnamdi Maduakor is a Writer, Investor and Entrepreneur