(Greenwich Merchant Bank): The Nigeria Stock Exchange declined as the NGX-ASI and market capitalisation recorded a decrease of 0.01% to close at 47,656.64 points and NGN25,957.29 billion respectively. FCMB (4.18%), NGXGROUP (1.84%), MTNN (1.60%) and TRANSCORP (0.84%) contributed to the decline witnessed in the market today. Consequently, Year-To-Date stands at 11.57%.
Market activities were positive as volume traded increased by 52.09% to settle at 162.77 million units while total market turnover surged by 98.80% to NGN2,621.40 million. FCMB had the highest volume traded while MTNN was the highest value traded equity. Market breadth was neutral at 1.00x with to eleven (11) gainers and eleven (11) laggers.
Performance across sectors was somewhat quiet as the Banking Sector (2.16%) and the Consumer Goods sector (0.76%) closed positive. The Insurance sector (0.12%) and Oil & Gas Sector (0.08%) closed negative. While the Industrial sector (0.00%) closed flat.

Fixed Income Market
System liquidity continued its positive trend to close at NGN227.40 billion from a previous balance of NGN163.58 This resulted in the OBB rate dipping to 9.50%, a 75bp decline. While the Overnight rate similarly dipped to 9.63% from 10.88%.
Activities in the NT-bills space was mildly bullish today, buy interests seen on some instruments. This resulted in the overall yield moving to 10.94%, a 1bp move.
Average Bond yield decreased by 0.63% from 14.61% to 14.52% with Buy pressure shifting to 14-March 2024 and 17 March 2027 instruments with a decrease of 3.04% and 1.53% respectively.
The Naira depreciated at the Investors' and Exporters' Window(I&EW) by 53bps to close at NGN445.83/USD from NGN445.30/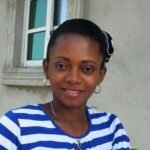 Ifunanya Ikueze is an Engineer, Safety Professional, Writer, Investor, Entrepreneur and Educator.