Senate President Ahmad Lawan has said that the National Assembly will make efforts to amend the electoral act to serve as safeguard against weaknesses identified in the law.
Lawan disclosed this on Tuesday during plenary following a matter of National importance brought by Sen. Yahaya Abdullahi (PDP-Kebbi), NAN reports.
He said that further amendment of the Electoral Act 2022 would strengthen it ahead of the 2023 general elections.
Lawan described the Supreme Court's judgement on Section 84(12) of the Electoral Act as a  landmark  judgment that vindicates the National Assembly.
The Supreme Court in a unanimous decision on Friday struck out the suit filed by President Muhammadu Buhari and the Attorney-General of the Federation and Minister of Justice, Mr. Abubakar Malami (SAN) to void section 84 (12) of the Electoral Act 2022. The Apex court said the suit amounted to an abuse of the judicial process.
The Section 84 (12) of the Electoral Act states: "No political appointee at any level shall be a voting delegate or be voted for at the convention or congress of any political party for the purpose of the nomination of candidates for any election."
"Let me say that this is one major landmark judgment by the Supreme Court, that the National Assembly had done their job and the court upheld it," Lawan said.
"The idea of what method of primaries should be adopted at the moment is entirely left for the political parties to decide.
"But as we implement the electoral act 2022, we are supposed to be very observant of the strengths and weaknesses of the law.
"This law is supposed to improve on the electoral processes and procedures in our country.
"So, it is for us to ensure that where there are weaknesses, we try to come up with measures, amendments to deal with the issues of weaknesses in the law.
"And, I'm sure it will come full circle when the 2023 elections are held.
"I have no doubt in my mind that all of us in the National Assembly, not only in the Senate, but in the House as well, feel that we must do everything and everything possible to make this electoral act serve the purpose for which it was passed and assented to.
"Therefore, I believe that we should work tirelessly to take note of those areas that we feel are not strong enough – that are weak points in the law – with a view to strengthening them before we finally take our exit in 2023," he said.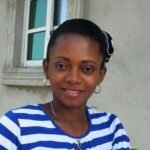 Ifunanya Ikueze is an Engineer, Safety Professional, Writer, Investor, Entrepreneur and Educator.