The Board of Directors of Learn Africa Plc (NGX: LEARNAFR) has resolved to raise additional equity capital for the company.
The Board will seek the approval of the publishing company's Shareholders to do this via rights issuance or other means upon such terms and conditions as the Board may deem fit.
The resolutions was passed at the meeting of the Board of Directors of Learn Africa Plc (the Company) held on Tuesday, 8th of March 2022 via Zoom Teleconference.
Also read; Court sanctions transfer of Access Bank Plc Shares to Holding Company
On February 22 2022, Investogist reported that the Board of LEARNAFR would meet in March to consider the issuance of rights of Shares and matters regarding a proposed Merger & Acquisition.
Amongst other resolutions passed at the Board meeting of 8th March, according to the corporate action released by the company is an authorization to;
Enter into consideration with Hitch Technologies and/or other targeted company, it may deem fit for a potential acquisition of subject to due diligence and obtaining approvals from relevant regulatory authorities.
The Board was also authorizes to appoint such professional advisers and other parties to ensure the successful execution of the fundraising exercise/merger and acquisition/rights issue.
Finally, the Board was authorized to take all such incidental, consequential and supplemental actions and execute all requisite documents, notices, letters, agreements as may be necessary to give effect to the above resolutions, and all such other actions as may have already been taken by the Board in furtherance of the above resolutions, prior to the date of this meeting be and are hereby ratified.
About the Company
Learn Africa Plc is a leading learning resource business in Nigeria, with a history spanning over 50 years. The company was established in 1961 as Longman Nigeria – a book publishing firm wholly owned by Longman Group UK Limited, now Pearson Education.
On July 23, 1996, the shares of Longman Nigeria Plc were listed on the Nigerian Stock Exchange. In 2008, the company became a subsidiary of Pearson Plc following the latter's increase in its shareholding from 29 to 51 percent.
In 2011, however, Pearson and Longman Nigeria mutually agreed to become separate corporate entities in Nigeria. The main business of Learn Africa Plc is the publication and marketing of textbooks for the entire gamut of the educational system – nursery, primary, secondary and tertiary.
The registered office is located at 52, Oba Akran Avenue, Ikeja, Lagos in Nigeria.
Learn Africa has 771,450,000 Outstanding shares and a market capitalization of N1.52 billion.
Emerging from the disruptions of the Covid-19, LEARNAFRCA reported a N161.08 million Profit after tax for the year ended 31 March 2021 (31 March 2021: N79.99 million).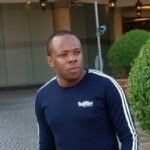 Nnamdi Maduakor is a Writer, Investor and Entrepreneur