The Lagos Chamber of Commerce and Industry (LCCI) and the National Insurance Commission (NAICOM) have reiterated the need to prepare the Nigerian insurance space for the future by fostering investments that will accelerate insurance penetration.
This was made known in the annual insurance stakeholders' forum for 2021 having the theme, 'Insurance Industry – Breaking New Frontiers', as organized by the LCCI in furtherance of the need to address pertinent issues pertaining to growth and sustainability within the industry.
In the virtual forum which was widely attended by relevant stakeholders, Mr. Sunday Thomas, the Commissioner for Insurance, NAICOM, said that the agency was aggregating strategies to enhance industry growth.
According to him, "They are not essentially things that are limited to the present practice; we are looking beyond now, that is why we are looking at guideline restructuring, our technology and devices, and governance issues.
"I think all these are pointers that we are ready for the future because we know that what we are doing now presently, both as operators and regulators, will not take us so far."
Lamenting the low statistics on insurance penetration in Nigeria, Gboyega Olanbiwoninu, Chairman, Insurance Trade Group, LCCI, maintained that there was every need to identify those issues that retard penetration and proffer adequate solutions to move forward.
The, therefore, said, "We must as an industry take advantage of global direction towards knowledge-based economy, which warrants that services, including insurance, are delivered with speed and without losing the content of ethics and integrity, which are the hallmarks of the profession."
Olabode Ogunlana, an insurance guru, in his speech, pointed out that insurance seeks to guard the wealth of an economy and by so doing orchestrate and foster new wealth creation.
According to the guru, "As at now, insurance penetration of the economic and social life of the nation is abysmally low. This is where the task of breaking new frontiers should begin. How many individuals in Nigeria know what insurance and its values to homes and to the society as a whole are?"
Dr. Michael Olawale-Cole, Deputy President, LCCI, tasked NAICOM to collaborate with LCCI to foster sustainable industry growth within the insurance space and for operators to engage in forward-thinking activities so as to be abreast with updates and industry best practices especially at the wake of the pandemic.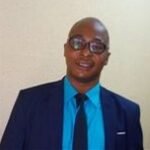 Azuka Edokobi is a Writer , a Farmer, a Supply Chain Expert and an Entrepreneur