German parliament on Friday approved a new immigration law that would attract more skilled workers to Europe's biggest economy and help address labor shortages in a growing number of professions.
The Bundesrat still needs to pass the legislation before it becomes enforceable. The Bundesrat, which represents the state governments of Germany, is scheduled to meet in the coming weeks. The changes will likely come into effect later this year and next year if it's approved.
According to Reuters, 22,000 companies are facing difficulties hiring in Germany with 53% reporting shortages.
Experts say the country needs about 400,000 skilled immigrants each year as its aging workforce shrinks.
Key features of the new legislation:
Points-based system
The new law will loosen Germany's Bureaucracy, introduce points-based immigration system and make the country more welcoming to foreigners.
The points will be awarded based on factors like the person's qualifications, German language proficiency, age, among others.
EU Blue Card
It will relax the requirements for obtaining EU Blue Card.
The salary requirements for getting a Blue Card will be lowered under the new legislation to €43,800 gross (before tax) per year, that is €3,650 gross per month. down from a threshold of €58,400 gross per year gross which is about €4,860 per month.
It will now be easier for Blue Card holders to change employers, bring in their family to Germany as well as get permission for EU permanent residency.
Opportunity Card
The new law allows skilled workers to "pursue any qualified employment." This means they can work in a field that is outside their original qualification.
Germany plans to introduce a new job seekers' visa called "opportunity card" or Chancenkarte which will allow those seeking for job to go Germany and search for a job for one year provided that their livelihood is secured.
To obtain the Opportunity Card, applicants must score at least 6 out the maximum 10 points.
The requirements for German language skills will be lowered to A1 level from A2 level. Another alternative is to have B2 level in English language.
The Opportunity card can be extended for up to 2 years upon presentation of employment contract for qualified employment and the Federal Employment Agency agrees.
Permanent Residency
The new law allows skilled workers to get a permanent settlement permit (Niederlassungserlaubnis) after three years instead of the four years requirement.
The reform allows skilled to go to Germany with two years of professional experience and two years of educational experience. The former rule had required professional qualification in a specific field as a condition for getting a working visa before entering the country.
Changing Visa
Under the new legislation, Germany's Residence Act will be altered to make it possible for migrants to change their visa without leaving the country.
Asylum seekers who arrived before March 29 and have both qualifications and a job offer can get a residence permit as a professional if they withdraw their asylum applications — eliminating the need to leave the country and apply anew for a work permit.
Family members
The new legislature expands family members that a person can bring to the country ton include parents and parents-in-law and not just spouse and children.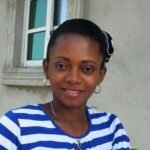 Ifunanya Ikueze is an Engineer, Safety Professional, Writer, Investor, Entrepreneur and Educator.