The inflation rate in Nigeria has continued to rise, hitting 20.77% in September, the highest in 17 years, the National Bureau of Statistics (NBS) said in a report on Monday.
This was 4.14% points higher compared to the 16.63% recorded in September 2021.
The headline inflation stood at 20.52% in August 2022.
Disruption in the supply of food products, increase in import cost due to the persistent currency depreciation and general increase in the cost of production are responsible for the rising inflation, according to the NBS.
Below are the inflation rates from January this year:
January: 15.60%
February: 15.70%
March: 15.92%
April: 16.82%
May: 17.71%
June: 18.60%
July: 19.64%
August: 20.52%
September: 20.77%
The food inflation rate in September 2022 was 23.34% on a year-on-year basis; which was 3.77% higher compared to the rate recorded in September 2021 (19.57%). This rise in food inflation was caused by increases in prices of Bread and cereals, Food products n.e.c, Potatoes, yam, and other tuber, oil, and fat, according to the report.
The ''All items less farm produce'' or Core inflation, which excludes the prices of volatile agricultural produce stood at 17.60% in September 2022 on a year-on-year basis; up by 3.86% when compared to 13.74% recorded in September 2021.
The highest increases were recorded in prices of Gas, Liquid fuel, Passenger transport by Air, Passenger travel by road, and Solid fuel.
States profile
NBS said that in September 2022, all items inflation rate on a year-on-year basis was highest in Kogi (23.82%), Rivers (23.49%), Benue (22.78%), while Abuja (17.87%), Borno (18.12%), and Adamawa (18.42%) recorded the slowest rise in headline Year-on-Year inflation.
Whereas in September 2022, food inflation on a year-on-year basis was highest in Kwara (33.09%), Kogi (28.46%), and Ebonyi (27.41%), while Kaduna (18.84%), Jigawa (19.20%) and Sokoto (19.44%) recorded the slowest rise on year-on-year food inflation.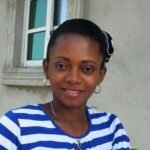 Ifunanya Ikueze is an Engineer, Safety Professional, Writer, Investor, Entrepreneur and Educator.