(Greenwich Merchant Bank): Buying pressures in major tickers such as WEMABANK (9.94%), PZ (9.55%), UNILEVER (6.79%) and INTBREW (7.02%) drove the NGX-ASI and Market capitalization up by 1.04% and 1.05% to settle at 48,154.65 points and NGN26,228.54billion respectively. Hence, the Year-to-Date stands at 12.73%.
Market sentiment was mixed as volume depreciated 3.93% (156.38 million) and value traded appreciated by 89.50% (NGN4,967.63million) respectively. FBNH and MTNN took the position of the highest traded volume and value with 47.95million units and NGN3,185.97million respectively. Market breadth was positive at 1.64x representing twenty-three (23) advancers and fourteen (14) laggers.
Performance across the sectors rebounded positively which was led by gains from the Insurance sector (0.23%), Consumer Goods (0.41%), Oil & Gas (0.43%). While the Banking Sector singly closed red (0.31%). The Industrial Sector (0.00%) closed flat.

Fixed Income Market
Bullish sentiment overshadowed the sentiments in Bond market, with only one (18-April-2037) instrument closing bearish and notably emerged as the instrument with the highest movement of 14bps to settle at 15.88% from 16.02%. Subsequently, average yield in the market closed down by 1bp to end the day at 14.51% from 14.52%.
An instruments in the OMO market closed down by 1bps, leading to a 1bps decline in the average yield to close at 10.77% from 10.78%.
However, at the NT-bills market, fewer instruments closed down by 1bp while others remained flat. The movement in these instruments caused the market average yield to close higher by 43bp to 11.37%.
System liquidity closed the week down by 10.41% to close at NGN203.73 billion down leading to a rise in the Open Buy Back and Overnight rate to close at 11.38% and 13.00% from 9.50% and 9.63%.
The Naira appreciated at the Investors and Exporters Window, as exchange rate moved to NGN445.33/USD from NGN445.83/USD.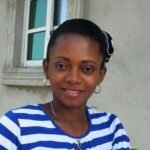 Ifunanya Ikueze is an Engineer, Safety Professional, Writer, Investor, Entrepreneur and Educator.