(Greenwich Merchant Bank): The local bourse began the week on a positive trend with the All-Share Index and Market capitalization gaining 20bps to settle at 52,319.94 points and NGN28.21 trillion respectively. The impact of the decline in the Share Price of NB (-5.10%), ZENITHBANK (-0.90%) and MTNN (-0.13%) were subdued by the top earners of the day SEPLAT (10.00%), WEMABANK (6.95%), FIDSON (5.21%), and GTCO (1.91%). Consequently, the Year- to-Date return on the market increased to 22.48%.
Market activity reversed from the last trading day as total volume and value of trade decreased by 38.81% (116.2 million units) and 16.08 (NGN3.46 billion) respectively. UBA (0.68%) was the most traded stock by volume (12.9 million units), while SEPLAT was the most traded stock by value (NGN1.33 billion). Market breadth was negative, with a value of 0.66x, representing sixteen (16) gainers and twenty-four (24) losers.
Sectoral performance was negative, with the Consumer Goods index (- 0.64%), Insurance index (-0.53%) and Banking index (-0.04%) declining and Oil & Gas index (4.01%) gaining, while Industrial index remained unchanged.

Fixed Income Market
Average yield in the OMO market closed at 7.15% for the fourth consecutive trading session. System liquidity improved further from a negative balance of NGN276.90 billion to a negative balance of NGN169.46 billion. Subsequently, the OBB rate moved higher to 14.00% from 13.83% while the Overnight rate remained at 14.00%.
Marginal decline was observed at the short and long end of the NT-bills curve, however it wasn`t enough to sway the performance of the market as average yield stood at 7.15%, same as Friday`s close.
Out of the 15 instruments listed in the Bond market, only four traded which netted off. Therefore, average yield maintained its previous figure of 11.79%.
The Naira appreciated at the Investors' and Exporters' Window (I&EW) by NGN1.20/USD to close at NGN429.13 from NGN430.33/USD.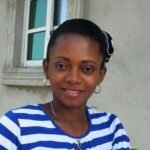 Ifunanya Ikueze is an Engineer, Safety Professional, Writer, Investor, Entrepreneur and Educator.