Honeywell Flour Mills Plc (NGX: HONYFLOUR) said that the Corporate Affairs Commission has approved the company's application for extension of time within which to hold its 2022 Annual General Meeting (AGM).
This is according to a Monday filing with the Nigerian Exchange.
In its application to the Commission for extension of time within which to hold its AGM, HONYFLOUR explained as follows:
"Following the acquisition ofover 75% equity in the Company by Ecowise Horizon Investment Limited and Greywise Investment Solutions Limited, subsidiaries of Flour Mils of Nigeria Ple, a new Board has been appointed for the Company. In addition, a new Management team has been appointed to champion the Management. The change of Management and rigors of the handover process which is currently in top gear constrain us to make this request."
The Commission approved an extension for company to hold its AGM on or before 30th March 2023.
The company said that requisite notices and publications relating to its 2022 AGM shall be issued in line with all regulatory provisions and within the extension term granted by the Commission.
The equity price of Honeywell Flour Mills Plc gained 3.36% on Monday to close at N2.46 per share. Year-to-date it is down 30%.
About Honeywell Flour Mills Plc
Honeywell Flour Mills Plc. is the preferred producer of high-quality bread flour and other wheat-based food products. Its range of popular brands include Honeywell Superfine Flour, Honeywell Bakers' Delight Flour, Honeywell Semolina, Honeywell Whole Wheat Meal and variants of Honeywell Pasta and Honeywell Instant Noodles.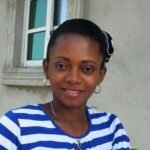 Ifunanya Ikueze is an Engineer, Safety Professional, Writer, Investor, Entrepreneur and Educator.