Google has removed and banned eight misleading crypto mining apps from its app store for defrauding users by charging fees for illegitimate cloud mining service.
The eight apps were delisted by Google after Trend Micro's latest research determined that they were exploiting users.
These apps trick users into watching ads to supposedly mine cryptocurrency, and also pay an average of $15 per month for the service, according to Trend Micro, a security research firm.
Users are also required to pay more to have access to increased mining capabilities and earn more return.
However, the research firm said that users were not "getting anything in return."
Here are the eight apps as listed by Trend Micro
BitFunds – Crypto Cloud Mining
Bitcoin Miner – Cloud Mining
Bitcoin (BTC) – Pool Mining Cloud Wallet
Crypto Holic – Bitcoin Cloud Mining
Daily Bitcoin Rewards – Cloud Based Mining System
Bitcoin 2021
MineBit Pro – Crypto Cloud Mining & btc miner
Ethereum (ETH) – Pool Mining Cloud
According to Trend Micro, users pay to download some of these apps, like Crypto Holic – Bitcoin Cloud Mining costs US$12.99 to download, while Daily Bitcoin Rewards – Cloud Based Mining System costs US$5.99.
Read also: PayPal launches Crypto service in the UK
Although these apps have been removed, similar apps are still existing in Google's app store. The firm said that over 120 similar apps which do not have cryptocurrency mining capabilities are still available on Google's app store and appear upon search of the key word "cloud mining."
"Despite these apps not being associated with cloud-mining operations or having any cryptocurrency-mining features, some of these apps prompt users to pay for increased cryptocurrency-mining capabilities via the apps' in-app billing systems that range from US$14.99 to as high as $189.99," Trend Micro said.
"The app called Daily Bitcoin Rewards – Cloud Based Mining System prompts its users to upgrade their crypto mining capacity by "buying" their favourite mining machines to earn more coins at a faster rate."
"Unfortunately, even if users browse in-app ads, they won't get any revenue. Users are prompted to invite several friends to download the app to unlock the withdrawal interface."
"However, even after users are able to invite friends and unlock the withdrawal interface, they wouldn't be able to withdraw cryptocurrency from the app as it is always in a waiting state."
How to recognise fake mining apps
Trend Micro suggested ways that users can implement to recognise fake cryptocurrency mining app.
Read the reviews carefully and do not be deceived by the five stars as some were paid reviews. Pay more attention to the 1 star reviews.
Try to enter an invalid or wrong cryptocurrency wallet address, if the app accepts it and is able to perform follow-up operations, there is a high probability that the app is fraudulent.
Users are also advised to confirm if there is a withdrawal fee and that free withdrawal is suspicious, because, cryptocurrency transfer usually require a relatively high handling fee, compared to what is typically made from cloud mining.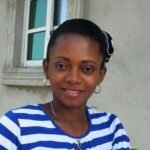 Ifunanya Ikueze is an Engineer, Safety Professional, Writer, Investor, Entrepreneur and Educator.