Germany's Uniper (UN01.DE), a major energy company is seeking a government bailout due to the financial impact of dwindling supplies of Russian natural gas, Reuters reported on Thursday.
The bailout talks is happening as the financial fallout from dwindling supplies of Russian gas reverberates across Europe.
Have you read this? Ex-CJN Muhammad Tanko to get N2.5bn benefits from FG
This has sent Uniper's share prices sliding throughout the month of May, only to stage a recovery today on the news of a possible bailout.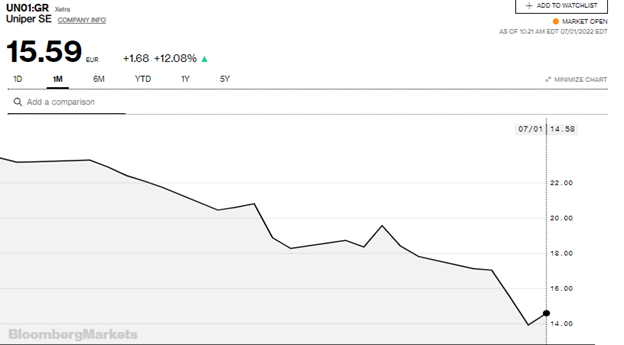 The falling supply of gas has forced utilities across the continent into expensive spot market purchases to plug the gap while governments, worried about rising inflation, have capped prices for consumers, squeezing the finances of suppliers.
The German Economy Ministry explained that talks are ongoing to provide "stabilization measures" for the utility, reason being that the sharp rise in gas prices and the reduced supply volumes from Russia.
Uniper Chief Executive Klaus-Dieter Maubach said the negotiations included possible guarantees, raising credit facilities, or even the state taking an equity stake. He didn't reveal how much money the company was seeking.
"Business development has noticeably deteriorated due to the war in Ukraine," Maubach told Bloomberg. The supply squeeze has reportedly prompted the energy firm to withdraw its outlook for the year.
One of Europe's largest importers of Russian gas, Uniper has been under pressure due to the shortfall of supply from Moscow. This month, Russian gas flows via the Nord Stream pipeline to Germany were cut by as much as 60% due to parts shortages and technical issues arising from sanctions on Moscow.
The company's Unipro unit operated five power plants in Russia that accounted for almost a fifth of the utility's earnings last year. Sanctions, which block access to those profits, and international pressure prompted the company to begin the process of selling the unit.
Uniper Share prices are down 66% since the beginning of the year and at their lowest since March 6, 2017. Finland's Fortum (FORTUM.HE), which has a 78% stake in Uniper, fell 6.1%.
Fortum said it was supporting Uniper, which was forced to ditch its financial forecasts and issue a profit warning, with credit lines and guarantees, but it said the nature of the critical situation required "national and sector-wide efforts."
German Chancellor Olaf Scholz, speaking during a NATO summit in Spain, said in reference to Uniper that the government knew what to do when it came to helping companies facing external shocks, without elaborating.
Uniper's plight will raise pressure on the government to allow utilities to pass on soaring energy costs to consumers, a step Germany stopped short of triggering when it moved to the "alarm" stage of its emergency gas plan earlier this month.
Berlin fears public protests if gas price hikes hit consumers in their millions directly. It is aiming to fill gas storage to 80% to prevent the crisis from escalating over winter and has reached 61% so far.
Governments across Europe are taking action to prop up strategic companies. Spain has approved a bailout package and the Czech Republic has been in talks with utilities about offering aid while new rules in Hungary allow the government to supervise energy firms. In Britain, however, dozens of energy companies caught between rising costs and the UK's energy price cap, have collapsed in the past 12 months.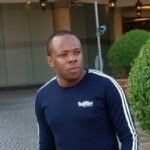 Nnamdi Maduakor is a Writer, Investor and Entrepreneur