Germany's government has agreed to relax its immigration regulations in order to attract skilled workers to its labour market.
German cabinet wants to introduce a Canadian-style points system, to hire people who speak German or have the necessary skills.
The country's Interior Minister Nancy Faeser said the changes would create "the most modern law on immigration in Europe".
With the points-based system, non-EU applicants would be assessed by taking into account factors such as language skills and work experience.
Germany, Europe's largest economy is said to need additional 400,000 immigrant workers a year.
Labour Minister, Hubertus Heil said that seven million skilled workers would be needed by 2035 as the country suffers from ageing workforce and lacks workers in construction, health and IT.
Read also: Norway is granting skilled workers entry visa to apply for residence/work permit
The move was however criticized by conservative opposition leader Friedrich Merz, who said Germany was failing to exploit the potential it already had and that it had more than two million people unemployed.
Under the reform, the process for recognising foreign qualifications will be simplified and unskilled workers would be allowed to fill certain sectors.
There were also proposal to shorten the time for immigrants living in Germany to obtain citizenship to 3 years instead of 8 years. Although, applicants with a proof German language skills can currently reduce their wait to 5 years.
German government also plans to change the constitution to allow dual citizenship, which is largely banned in Germany.
The implication for Nigerians: This comes as good news for Nigerian professionals in Healthcare, IT and construction who are seeking job opportunities in Europe and other parts of the world. Lately, healthcare and IT professionals have had the most opportunities but those in construction can now take advantage of the reform.
The onus remains on Nigerian professionals to improve their German language skills which are critical to finding employment and living in Germany.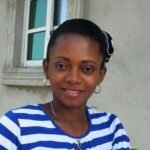 Ifunanya Ikueze is an Engineer, Safety Professional, Writer, Investor, Entrepreneur and Educator.