Oil Marketers have said they are yet to receive outstanding claims from the Federal Government and might go ahead with their proposed strike after Sallah break.
Members of the Independent Petroleum Marketers Association of Nigeria on Friday said their will be "mother of all queues" if the government failed to meet their demand, Punch reported.
This comes as queues worsen in some parts of the country including Abuja.
Oil marketers denied receiving the N74 billion which the Federal Government said it paid as bridging claims for the transportation of petroleum products across the country.
Secretary, Abuja-Suleja IPMAN, Mohammed Shuaibu, whose unit covers Abuja, Kogi, Niger and parts of Nasarawa and Kaduna, stated that though some members had confirmed the receipt of payments, many others had yet to receive theirs.
"We've reached out to them (government) but no response. We shall give them our resolutions as contained on our communiqué and if nothing happens then the strike will take effect after the break," Shuaibu told Punch on Friday.
"The strike will lead to the mother of all queues because depots in the North and other parts of the country are ready to join us in solidarity. Nigerians should know that the situation is beyond us right now.
"This is because many of our members are going out of business because of the over N50bn bridging claims that have not been paid to marketers. This is not right and something has to be done."
He added, "When we return from the break we will commence the necessary action for we have put in place everything we need to do."
"When we return by Monday or Tuesday we are going to give them our communiqué from the last meeting we held. If they obey, fine. If they don't, no problem, whatever happens, is not our making."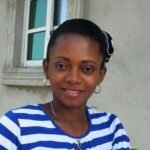 Ifunanya Ikueze is an Engineer, Safety Professional, Writer, Investor, Entrepreneur and Educator.