The Texas Supreme Court on Friday ruled that Facebook is not a "lawless no-man's land" and can be held liable if sex traffickers use the platform to prey on children.
The justices ruled that trafficking victims can move ahead with lawsuits. The ruling followed three Texas-based lawsuits that involved teenage sex traffic victims who met the predators through Facebook's messaging functions.
The court said that Facebook violated a provision of the Texas Civil Practice and Remedies Code, which was passed in 2009, the Houston Chronicle reported.
The social media giant was sued by the plaintiffs for negligence and product liability, arguing that Facebook failed to warn about or try to prevent sex trafficking from occurring on its platforms, the newspaper reported.
The justices, in their majority opinion, wrote that "We do not understand Section 230 to 'create a lawless no-man's-land on the internet' in which states are powerless to impose liability on websites that knowingly or intentionally participate in the evil of online human trafficking.
"Holding internet platforms accountable for the words or actions of their users is one thing, and the federal precedent uniformly dictates that Section 230 does not allow it," the opinion said. "Holding internet platforms accountable for their own misdeeds is quite another thing. This is particularly the case for human trafficking."
Read also:  #ENDSARS Panel awards N83 million to victims of police brutality
Facebook's attorney argued that the company is protected under Section 230 an internet law that says online platforms are not responsible for third-party content posted on the service's site.
Following the court decision, Facebook in a statement said it is considering "next steps."
"We're reviewing the decision and considering potential next steps. Sex trafficking is abhorrent and not allowed on Facebook," said Facebook's spokesman.  "We will continue our fight against the spread of this content and the predators who engage in it."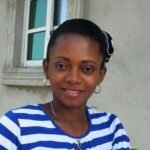 Ifunanya Ikueze is an Engineer, Safety Professional, Writer, Investor, Entrepreneur and Educator.