A former Commissioner for Transport under the Rochas Okorocha administration, Laz Okoroafor-Anyanwu, has been sentenced to three years imprisonment by a State High Court sitting in Owerri, the Imo State capital.
The court on Tuesday found Okoroafor-Anyanwu guilty of a three-count charge bothering on fraud, looting public funds and stealing.
Delivering the judgment in Court 14, the presiding Judge, Justice K.A Lewanya, says Okoroafor-Anyanwu was found guilty of diverting N180 million of state funds into a private company account where he is a major shareholder and sole signatory when he superintended and doubled as Commissioner for Transport and the Chairman Interim Committee of the Imo State Transport Company (ITC) which is against Section 12 and 19 of the ICPC Act 2020.
The judge said that he was also found guilty of violating the Public Procurement Act, abuse of office, and using his office to gain undue advantage in his dealings during his tenure as a commissioner and ITC chairman.
Lewanya said the counsel to The Economic and Financial Crimes Commission (EFCC), Barrister Michael Ani, who is the prosecuting counsel was able to prove beyond reasonable doubt that when Okoroafor-Anyanwu was commissioner between 2015 and 2019, he transferred the sum of N100 million from the ITC account to his private company named Oma Oil Industries Limited which is against Section 12 and 19 of the ICPC Act 2020 for a Public Servant.
The judge added that in the same vein, Okoroafor-Anyanwu signed off another N80 million from government coffers directly to his private company account on the notion that he was to procure certain vehicles for the management of ITC without due process and recourse to the public procurement act.
The judge also ruled that the looted N180 million found in his account be forfeited to the Imo State Transport Company.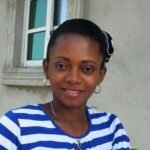 Ifunanya Ikueze is an Engineer, Safety Professional, Writer, Investor, Entrepreneur and Educator.