Edo State Governor, Godwin Obaseki has said that the 6000bpd Edo Modular Refinery is ready for production.
The refinery, located in Ologbo, Ikpoba-Okha LGA, was developed by two Chinese firms; AIPCC Energy Limited and Peiyang Chemical Equipment Company Limited.
With an installed capacity of 6,000 barrels per day (bpd), it is expected that the refinery will produce 500,000 litres of gas (50%), 300,000 litres of naphtha (25%) and 200,000 litres of fuel oil (20%) per day from the refinable crude which the plant will get from the Nigerian Petroleum Development Company (NPDC) facility – oil mining lease (OML) 111 – near Benin City.
According to the State Governor, "We were in China to sign this Memorandum of Understanding (MoU). I am very impressed that work has moved at such a speed in spite of the delay caused by COVID-19 pandemic."
"The plant is ready to receive crude oil; it is ready to process and it is ready to deliver products. They have done the pre-commission with the Department of Petroleum Resources, they have certified the refinery.
"What we have left now is to finalize the crude oil sale contract, these facilities have to get a certain type of crude from the Escravos line and that is being finalized."
Giving a timeline as regards sale of products from the plant, Obaseki was optimistic that within the next two months, sales transactions would commence on finished products. He enthused, "I hope that before the end of August, we should start lifting products from this refinery."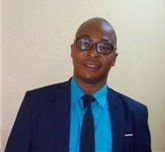 Azuka Edokobi is a Writer and Entrepreneur