Dangote Refinery will supply its first batch of petroleum products to the market before the end of July.
This is according to Nigerian billionaire businessman, Aliko Dangote who spoke on Monday at the inauguration of the 650,000 barrels per day (BPD) integrated refinery project located in the Lekki free trade zone area of Lagos state.
The project, which cost $19 billion, is said to be Africa's largest oil refinery and the world's largest single-train facility.
Dangote said, "It is our firm commitment that we will replicate in this sector what we have actually achieved in the cement and fertilizer markets while Nigeria transformed from being the largest importer of these crude products to a net exporter."
"Our first goal is to ramp up projections of various production to ensure that within this year, we are able to fully satisfy our nation's demand for higher quality products to enable us to eliminate the tragedy of import dependency and stop, once and for all, the dumping in our market of toxic substandard petroleum products.
"Our first products will be in the market before the end of July, beginning of August this year."
He added that the company will ensure that its plants are run at the highest capacity utilisation and the highest efficiency to enable the refinery to export competitively to other markets.
He said  the refinery provides opportunity for Nigeria through the recently established African Continental Free Trade Area (AfCFTA).
He stated that once the plant is fully commissioned, it is expected that at least 40 percent of the capacity will be available for export, adding that it will result in significant foreign exchange into the country.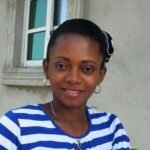 Ifunanya Ikueze is an Engineer, Safety Professional, Writer, Investor, Entrepreneur and Educator.