Dangote Cement Plc (NGX: DANGCEM) has announced an Extraordinary General Meeting (EGM) with share buy-back on the agenda.
The company seeks authorization from shareholders to undertake a share buy-back of up to 10% of its issued share on "such terms and conditions, in such volumes and at such times as the Board of Directors deems fit."
This is according to the corporate action notification published on the Nigerian Exchange on Sunday.
The EGM will be held at Eko Hotel and Suites, Victoria Island, Lagos on Tuesday, 13th December 2022 at 11:00am.
The company said that repurchased shares will be cancelled unless otherwise stated or directed by the appropriate regulatory authorities or applicable laws.
Dangote Cement Plc currently has 16,873,559,251 fully paid up ordinary shares of 50 kobo each.
The buy programme size, 10%, represents 1,687,355,925 fully paid up ordinary shares of 50 kobo each.
Read also: Nigerian Breweries Plc to issue bonus share to shareholders
The company said it will not implement the programme with fifteen days prior to the publication of its annual or interim results.
It added that "no director of the company who currenlty holds Dangote Cement Plc shares would be participating in the share buy back programme."
Dangote Cement Plc said that the buy back programme "supports the company's continuous capital structure balance sheet optimisation process" and that it is "expected to reduce the average cost of capital and therefore enhance shareholder value in the long term."
Investogist recalls that Dangote Cement Plc purchased 40,200,000 million ordinary shares of 50kobo each in the period from December 30, 2020 to December 31, 2020 and 126,748,153 million ordinary shares of 50 kobo each in the period from January 19, 2022 to January 20, 2022 following approval by shareholders at the EGM held on January 22, 2020 and the Annual General Meeting held on May 26, 2021.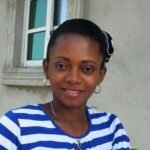 Ifunanya Ikueze is an Engineer, Safety Professional, Writer, Investor, Entrepreneur and Educator.