The bear market that has pervaded the cryptocurrency space and the wave of bankruptcies in the crypto industry has drained US$116 billion from the pockets of founders and investors in the past nine months.
Cointelegraph reported that the loss represents the collective personal equity of 17 people in the space, including 15 who have lost over half of their fortunes since March.
Read also; Norway is granting skilled workers entry visa to apply for residence/work permit
The FTX bankruptcy was a fitting end to a year of wealth destruction in the cryptocurrency and blockchain sector, Forbes wrote.
Inflation and rising interest rates triggered by the post-pandemic economic shock had already sucked and continued sucking capital out of the crypto market, before prominent firms' implosions drove nails into the coffin.
From the US$40 billion collapse of algorithmic stablecoin TerraUSD in May, to the crypto hedge fund Three Arrows (which declared for bankruptcy in July), to the bankruptcies of interest-bearing lending businesses Voyager Digital, Celsius and BlockFi, its has been a year to forget for Crypto enthusiasts.
Bitcoin, the largest cryptocurrency and an industry bellwether, is down 65% from its $69,000 peak in November 2021. Meanwhile some $2 trillion of market value has fled digital assets for safer pastures.
As a result, 17 of crypto's wealthiest investors and founders have collectively lost an estimated $116 billion in personal wealth since March, according to Forbes' estimates. Fifteen of them have lost more than half their fortune over the past nine months. Ten have lost their billionaire status altogether.
Source: Forbes
Changpeng Zhao, CEO of Binance, crypto's largest exchange lost the most money as the valuation of his 70% stake in Binance dropped from US$65 billion in March to US$4.5 billion.
Ironically, Changpeng Zhao set FTX's demise in motion on November 6 when he tweeted that Binance would sell its remaining FTT, the native cryptocurrency of FTX. This triggered a run on FTX's coffers as customers scrambled to withdraw their money, only to discover it was gone.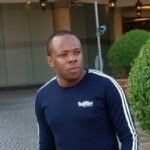 Nnamdi Maduakor is a Writer, Investor and Entrepreneur