Records are meant to be broken. So believes Portuguese veteran, Cristiano Ronaldo, as he broke RECORDS when he scored a late brace against Hungary to become the leading scorer in European Championship history having scored 11 goals in the tournament.
French legend, Michel Platini, has held the record with 9 goals in just 5 matches at Euro 1984.
Ronaldo also became the first player to play in 5 separate Euro championships.
He also holds the record of being the first ever player to score in five consecutive Euro Championships.
Cristiano, in addition to the above two, further holds the record of having the highest appearances in the tournament with 22 appearances across five editions of the competition.
Portugal had to endure matchday goal drought till the 84th minute when Guerreiro found the back of the net. Then came the living legend, Ronaldo, who stepped up in the 87th minute to seal victory with a well taken spot kick. He made sure Hungary had no hopes left after five minutes when he completed a 3-0 rout in the 2nd minute of added time with a sublime, calm finish amidst a flurry of confused Hungarian players after some mathematical exchanges with a teammate within the box.
Ronaldo last played in the competition in the 2016 final against France when he had to leave the pitch in tears due to injury, in a match the Seleção honoured their injured skippo by defeating France 1-0 to lift the trophy.
The Portuguese star has his eyes now on two more records:
Most goals scored by a European at both the World Cup and Euros; a record currently held by German Miroslav Klose with 19 goals. Ronaldo has 18.
World record of international goals; a record currently held by Iranian Ali Daei with 109 international goals. Cristiano has 106.
By the end of this competition, more history might be rewritten. It's a matter of a few weeks.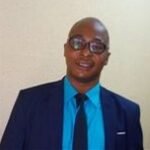 Azuka Edokobi is a Writer , a Farmer, a Supply Chain Expert and an Entrepreneur