A new coronavirus treatment being developed by researchers at Tel Aviv's Ichilov Medical Center (Tel Aviv Sourasky Medical Center) has successfully completed phase 1 trials and appears to have 96% success rate, in helping moderate-to-serious cases of COVID-19 quickly recover from the disease, The Times of Israel reported.
The hospital said on Friday that the recovery was within three to five days and hailed it as a "huge breakthrough".
EXO-CD24 substance developed by Professor Nadir Arber from the Ichilov's Cancer Prevention Centre was administered to 30 patients whose conditions were moderate or worse, and all 30 recovered — 29 of them "a marked improvement" within three to five days of taking the drug.
The medicine is administered through inhalation, once a day, in a procedure that takes only a few minutes, for five days,", he said.
"The preparation is inhaled once a day for a few minutes, for five days," Arber said. "The preparation is directed straight to the heart of the storm — the lungs — so unlike other formulas… which selectively restrain a certain cytokine, or operate widely but cause many serious side effects, EXO-CD24 is administered locally, works broadly and without side effects."
Further human trials are now needed for the medicine but hospital officials were already hailing it as a possible game-changer in fighting serious COVID-19 illness.
Globally 105.9 million cases of Covid-19 has been reported with 2.3 million deaths according to John Hopkins.
Israel has reported 689,492 cases with 5,092 deaths.
Tel Aviv Sourasky Medical Center (Ichilov) is the largest acute care facility in Israel, treating about 400,000 patients and hosting 1.8 million patient visits per year. A 1500-bed world-class governmental academic medical center, Tel Aviv Sourasky Medical Center serves a population of one million people, including residents from the greater Tel Aviv area and visitors to the metropolis.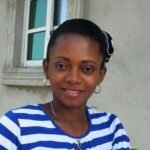 Ifunanya Ikueze is an Engineer, Safety Professional, Writer, Investor, Entrepreneur and Educator.