A strategy document would soon be made available to the Federal Government, by the Chartered Institute of Taxation (CITN), to tax global tech companies.
This was made known by the President of the Institute, Mr. Adesina Adedayo, when a CITN delegation visited the Vice President, Prof. Yemi Osinbajo in Abuja.
The Institute had, at its 23rd Annual Tax Conference held in Kaduna, reached a communique on the matter, which was consequently submitted to the VP by the CITN President.
In his presentation speech, Adedayo said, "Arising from deliberations and a charge from his excellency, the Governor of Kaduna State, Mallam Nasir El-Rufai, CITN is working on a strategy document which would be concluded shortly towards addressing these salient issues: ways and means of taxation of the informal sector; taxation of agriculture at the farm gates; scale-up capturing tax identification records; and how to tax global technology companies."
He lauded the measures put in place to checkmate pandemic challenges while urging the government to open up more vistas for tax collection so as to improve its revenue.
Adedayo continued, "However, it must be appreciated that our revenue levels are still quite low to create the necessary funds to undertake meaningful development.
"Therefore, it is important that we sustain measures already being implemented to improve tax collection at all levels."
He, however, reminded the government of the CITN Charter of Tax demands already presented to the Federal Government and which contains viable recommendations towards a vibrant taxation system for the enhancement of national economic development.
While acknowledging the implementation of parts of the document, Adedayo also pointed out that some parts have not received adequate attention such as, "creation of the office of adviser on taxation; national honours for deserving taxmen and taxpayers; address the multiple revenue collection agencies; and resolving the challenge of multiple taxation and tendency to introduce earmarked taxes."
He concluded that government should review incentive programs and the abuse of tax waivers. He pleaded that government should allow "greater involvement of the Institute as a think-thank on fiscal policy initiatives."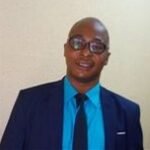 Azuka Edokobi is a Writer , a Farmer, a Supply Chain Expert and an Entrepreneur