Cadbury Nigeria Plc's profit after tax more than doubled in 2022 compared to 2021 amid rise in revenue, according to the Un-audited Interim Financial Information for the year ended 31 December 2022 released by the company.
Income statement:
Revenue grew by 30% to N55.21 billion in 2022 from N42.37 billion reported in 2021.
Gross profit increased by 20% to N7.77 billion from N6.48 billion in 2021. However, the gross profit margin declined to 14.06% in 2022 from N15.29% in 2021.
It is notable that the company's operating profit declined by 49.7% to N247.21 million in 2022 from N491.47 million in 2021. This decline was due to increase in Cadbury Nigeria's 'Selling and distribution expenses' and 'administrative expenses' to N6.35 billion and N1.25 billion respectively.
Profit before tax rose 23% to N1.35 billion from N1.10 billion in 2021.
Income tax expense of N405.47 million was reported, lower than N648.21 million posted in 2021.
The profit after tax soared 110% to N939.10 million from N449.71 million in 2021.
The basic earnings per share increased to 50.37 kobo from 23.94 kobo in 2021.
Read also: Unilever Nigeria Plc grows profit by 75.8% in FY 2022
Balance Sheet:
Total assets increased to N59.71 billion as at December 31, 2022 from N43.69 billion in 2021.
Major components of the assets:
Cash and cash equivalents rose to N27.45 billion from N17.82 billion in 2021
Property, plant and equipment stood at N14.07 billion, up from N13.02 billion in 2021.
Inventories increased to N11.91 billion from N8.10 billion in 2021.
Similarly, total liabilities increased to N46.07 billion from N30.05 billion in 2021.
Major components of liabilities:
Trade and other payables increased to N20.48 billion from N18.03 billion in 2021.
Current borrowings jumped to N16.22 billion from N3.88 billion in 2021.
Non-current borrowings also increased to N7.59 billion from N6.60 billion in 2021.
The company's total equity stood at N13.64 billion, with major component being retained earnings at N8.84 billion.
Cash flow
Net cash of N2.48 billion was used in operating activities against N674.01 million generated in 2021.
Net cash of N694.90 million was used in investing activities, slightly lower than N726.32 million used in 2021.
Net cash of N12.64 billion was generated from financing activities mainly due additional "Import finance facilities" of N14.22 billion within the period.
About Cadbury Nigeria Plc
Cadbury Nigeria Plc is a company domiciled in Nigeria. The address of the Company's registered office is Lateef Jakande Road, Ikeja, Lagos. The Company is principally engaged in the manufacture and sale of branded fast moving consumer goods mostly to the Nigerian market, but also for exports.
The Company's brands fall into four principal categories, namely refreshment beverages, confectionery, biscuit and intermediate cocoa products. Cadbury Bournvita and 3-in-1 Hot Chocolate are the refreshment beverages, Tom Tom, Candy Caramel, Candy Coffee, Buttermint and Clorets gum are the confectionery products, Bournvita Biscuit is the biscuit category while Cocoa Butter is a key product in the intermediate cocoa category.
Cadbury Nigeria Plc is owned 74.97% (2021: 74.97%) by Cadbury Schweppes Overseas Limited ("CSOL"), incorporated in the United Kingdom while CSOL is owned by Mondelez International and 25.03% (2021: 25.03%) by a highly diversified spread of individual and institutional shareholders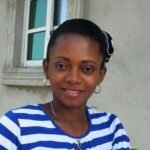 Ifunanya Ikueze is an Engineer, Safety Professional, Writer, Investor, Entrepreneur and Educator.