President Muhammadu Buhari has reversed his approval of the acquisition of ExxonMobil Corporation assets by Seplat Energy Plc.
President Buhari had approved the deal on Monday in his capacity as the Minister of Petroleum.
However, the Nigerian Upstream Petroleum Regulatory Commission (NUPRC), Monday evening rejected President Buhari's consent for the approval of the acquisition.
Buhari's reversal of his approval was confirmed by the Senior Special Assistant to the President on Media and Publicity,, Garba Shehu.
Shehu told The Punch that Buhari's reversal of his decision and the previous misunderstanding was due to "agencies involved in (the) decision had not coordinated well among themselves."
Shehu said Buhari's position is now inline with that of the NUPRC. "Having looked at all of the facts with all of the ramifications, the president decided the position of the regulator is to be supported,"  he said.
Read also: Seplat threatens to take legal action over Mobil acquisition
In a statement while rejecting Buhari's approval , NUPRC had said  "The Nigerian Upstream Petroleum Regulatory Commission (NUPRC) affirms that status quo remains in respect of ExxonMobil/Seplat Energy share acquisition."
The "Commission in line with the provisions of the Petroleum Industry Act 2021 is the sole regulator in dealing with such matters in the Nigerian upstream sector."
"As it were, the issue at stake is purely a regulatory matter and the Commission had earlier communicated the decline of Ministerial assent to ExxonMobil in this regard. As such the Commission further affirms that the status quo remains."
On 25 February 2022, Seplat Energy announced it had agreed to acquire the entire share capital of Mobil Producing Nigeria Unlimited (MPNU) for a purchase price of $1.283 billion plus up to $300 million contingent consideration.
The transformational transaction will create one of the largest independent energy companies on both the Nigerian and London Stock Exchanges, and bolster Seplat Energy's ability to drive increased growth, profitability and overall stakeholder prosperity.
The Nigerian National Petroleum Company Limited (NNPC) had initiated a court action in relation to the acquisition of the entire shares of Mobil Producing Nigeria Unlimited (MPNU).
NNPC in the suit "requested the State High Court to declare that a dispute has occurred between itself and MPNU in relation to the interpretation of preemption rights under their Joint Operating Agreement ("JOA") and order NNPC and MPNU to arbitration as required by the JOA."
On 6 July 2022, the State High Court made an ex-parte order of interim injunction restraining the Defendants from completing any divestment in MPNU, including the Share Sale and Purchase Agreement signed with Seplat Energy Offshore Limited (the "SPA")."
At the time Seplat Energy reiterated that the Sale and Purchase Agreement signed (SPA) it signed with MPNU is still "valid and subsisting."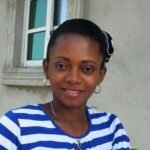 Ifunanya Ikueze is an Engineer, Safety Professional, Writer, Investor, Entrepreneur and Educator.