The Central Bank of Nigeria (CBN) has bowed to pressure and finally extended the deadline for the swap of old naira notes at commercial banks by 10 days.
The CBN governor, Godwin Emefiele disclosed this in a press statement on Sunday, Godwin Emefiele,
He said the new deadline is February 10, 2023.
According to Emefiele, Nigerians will still be able to deposit their old notes directly with the CBN until February 17, 2023, describing it as "grace period".
The January 31st, previously insisted upon by the CBN has generated a lot of controversy due to the scarcity of the new naira and continued issuance of the old notes by banks and POS operators, People were not able to  swap their old notes for the new designs few days to the deadline..
Investogist reported on Saturday that Kano state governor, Abdullahi Ganduje had asked President Muhammadu Buhari to postpone his planned visit to the state due to security concerns and hardship resulting from the difficulty in obtaining the new naira notes.
The president was scheduled to visit Kano on January 30 and 31 to commission some projects executed by the Ganduje administration.
Emefiele on Sunday said that President Muhammadu Buhari has given approval for the extension of deadline as a result of measures put in place to ease the scarcity,
He said: "Based on the foregoing, we have sought and obtained Mr President's approval for the following: a 10-day extension of the deadline from January 31, 2023, to February 10, 2023; to allow for collection of more old notes legitimately held by Nigerians and achieve more success in cash swap in our rural communities after which all old notes outside the CBN loses their Legal Tender Status. Our CBN staff currently on mass mobilization and monitoring together with officials of the EFCC and ICPC will work together to achieve these objectives.
"A 7-day grace period, beginning on February 10 to February 17, 2023, in compliance with Sections 20(3) and 22 of the CBN Act, allowing Nigerians to deposit their old notes at the CBN after the February deadline when the old currency would have lost its Legal Tender status."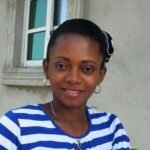 Ifunanya Ikueze is an Engineer, Safety Professional, Writer, Investor, Entrepreneur and Educator.