Binance temporarily stopped bitcoin withdrawals for several ours on Monday due to excessive traffic and an increase in processing fees before clearing them at a higher cost.
The world's largest cryptocurrency exchange shut down bitcoin withdrawals late on Sunday and again early on Monday, claiming there were too many pending transactions because it hadn't given so-called miners a large enough compensation to record the deals on the blockchain.
The halt caused bitcoin to fall; it is down over three per cent at the time of writing this report to $27,906.7, its lowest level in almost 2 weeks.
"Our set fees did not anticipate the recent surge in (bitcoin) network gas fees,' Binance said in a tweet. "We're replacing the pending bitcoin withdrawal transactions with a higher fee so that they get picked up by mining pools."
Gas fees refer to payments made to crypto miners whose computing power processes transactions on the blockchain.
"If the withdrawal amount is large, the gas fee required to process the transaction may also be large, especially during times of high network congestion, Joshua Chu, group chief risk officer at blockchain technology group XBE, Coinllectiblesand Marvion.
"We need more information as to what has led to the large withdrawals." After an hour-long stoppage late on Sunday and several hours on Monday, Binance said withdrawals resumed.
"To prevent a similar recurrence … Our fees have been adjusted." In a separate tweet Binance denied there had been large outflows from the platform.
Binance had in March suspended deposits and withdrawals citing tech issues. Twenty-four hour trading volume on Binance was $6.9 billion according to analytics site CoinMarketCap. This is more than eight times larger than the next exchange, Coinbase.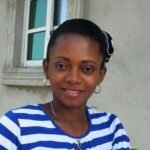 Ifunanya Ikueze is an Engineer, Safety Professional, Writer, Investor, Entrepreneur and Educator.