Following the resignation of Zinedine Zidane last week, Spanish football giants, Real Madrid, has announced that Carlo Ancelotti returns to Real Madrid as head coach on a three-year contract
Ancelotti won the Champions League for the Madrid side in his first stint between 2013 and 2015. The 61-year-old Italian will sign the dotted lines today (Wednesday) and will also be unveiled to the media and the general public.
He also won the Copa del Rey same season he won the UCL, and the Club World Cup in December 2014.
He has been with Everton (England) since December 2019 and was full of gratitude to the club and fans while leaving for Real Madrid.
According to Everton's website, "While I have enjoyed being at Everton, I have been presented with an unexpected opportunity which I believe is the right move for me and my family at this time."
Everton "begin the process of appointing a new manager immediately and will provide updates in due course."
Ancelotti suddenly became tops for the job at a time it seemed as though Raul and Mauricio Pochettino were the main favourites.
After leaving Madrid, Ancelotti has coached Bayern Munich (Germany), Napoli (Italy) and Everton (England).
Confirming his appointment on club's official website, Real Madrid said, "Carlo Ancelotti is Real Madrid's new manager. The 61-year-old Italian coach comes from Everton and returns to our club after making history in his first spell.
"He managed Real Madrid for two seasons, between 2013 and 2015, and became the coach of La Decima. With him at the helm, the team reigned again in Europe 12 years later after the unforgettable Lisbon final against Atletico."
The Spanish LaLiga remain the only Europe's top five leagues that Ancelotti has not yet lifted. He won the Italian Serie A with Milan, won the English Premier League with Chelsea, won the French Ligue 1 with Paris Saint-Germain and won the German Bundesliga with Bayern Munich.
He is also a treble winner of the UEFA Champions League winning twice with AC Milan and once with Real Madrid. Other coaches to have won the treble are Bob Paisley and Zinedine Zidane.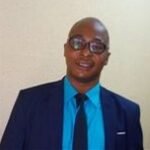 Azuka Edokobi is a Writer , a Farmer, a Supply Chain Expert and an Entrepreneur