Wema Bank Plc (NGX: WEMABANK) is proposing the issuance of perpetual fixed rate non-resettable additional Tier 1 subordinated bonds with loss absorption features totaling about N25 billion to targeted investors.
Also read; Supreme Court orders old ₦200, ₦500 and ₦1000 notes to remain legal tender
In a corporate announcement posted on the Nigerian Exchange, the bank stated that the bonds are being used privately to targeted investors and will not be listed on any Security Exchange.
The bank said it decided on the bonds issuance as a means of shoring up its capital base to facilitate the it's business of lending to the Nigerian Small and Medium Enterprise (SME) businesses alongside deepening the bank's loan portfolio in the retail and commercial lending space.
It went further to say that in addition, the Additional Tier 1 bonds issuance would aid the bank in its digital dominance goal through improvements in our information technology infrastructures.
The bonds will be issued in a dematerialized form under a trust deed in denominations of NGN1,000.00 with a minimum acceptable subscription of NGN1,000,000,000.00 (1 Billion Naira) with an interest rate of 16%.
Furthermore, the bonds are perpetual in nature (with maturity linked to the corporate duration of Wema Bank Plc as a going concern) and may be called by the issuer at its sole option and after giving a minimum of 20 days and a maximum of 60 days to the Bondholders and Bonds Trustee subject to the relevant regulatory approvals.
Greenwich Merchant Bank Limited, Aluko & Oyebode, Olaniwun Ajayi LLP, United Capital Trustees, United Bank of Africa Plc, Greenwich Registrars and Data Solutions, KPMG Professional Services are professional parties to the Bond issuance.
According Investopedia, a perpetual bond, also known as a "consol bond" or "perp," is a fixed income security with no maturity date. This type of bond is often considered a type of equity, rather than debt.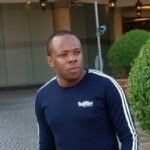 Nnamdi Maduakor is a Writer, Investor and Entrepreneur