Shelta, a property management firm, recently made rent payments easy for tenants by unveiling an online payment platform with the sole intention to bridge the gap of payments, and the consequent rancour, between landlords and tenants.
This platform allows tenants to pay at their convenience and with ease as they could spread out payments in monthly, quarterly, annually or bi-annually modes.
Addressing newsmen during the launching of the product in Abuja, Mr. Austin Igwe, the CEO of Shelta, said that apart from offering seamless services, the firm was looking at onboarding 5,000 subscribers in the cities of Abuja, Lagos, Kano and about twelve more states before the end of next year.
He continued that some of the features of the product included adequate property maintenance, tech-driven guaranteed rent, listing of property and 'litigation cover for property owners to the tune of N2m.'
According to him, '"Tenants who subscribe to 'the rent payer' service on the platform would be able to pay their rents in full through Shelta's funding channel. The tenants have the option of flexible rent payment, according to their income structure; be it monthly, quarterly, bi-annually or annually.
"The platform would help to solve the issues of litigation between the landlord and tenant. We are targeting about 5,000 subscribers in 15 states between now and before the end of next year."'
Hinting on the objective of the platform, the CEO said that, "the service was launched to help reduce the stress of tenants who find it hard to pay rents annually, adding that it would further curb the usual litigation between the landlords and tenants."
On tax on commissions, he was quoted as saying, "…his firm would pay the appropriate tax on commissions, adding that …property owners were expected to pay the tenement rate and land use charges on their buildings."
He added that Shelta was not there to jettison the services and relevance of estate agents but to compliment and empower them.
'"This platform is not targeted at eliminating estate agents or property managers; it will empower them to get more value for their services,"' he concluded.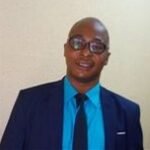 Azuka Edokobi is a Writer , a Farmer, a Supply Chain Expert and an Entrepreneur