Seplat Petroleum Development Company Plc Board of Directors has announced the extension of the qualification date for the proposed quarterly interim dividend of US2.5 cents, for Q1 2021,
This is according to the corporate action notice filed with the Nigerian Exchange.
The qualification date for the proposed dividend has been shifted to Wednesday 26 May, 2021 while the payment date is set on Thursday 10 June, 2021.
Shareholders who have a dividend currency option must make the election to the Company's Registrars by 2nd June 2021, otherwise, the dividend will be paid in the default currency.
Read: Market forecast for week ending 10th to 15th may 2021
According to the company, the election form will be sent out to the relevant shareholders and can also be found on the Company website. Foreign exchange rates will be communicated to shareholders according to Seplat.
Shareholders who are yet to complete the e-dividend registration are advised to download the Registrar's E-Dividend Mandate Activation Form, complete and submit to the Registrar or their respective Banks.
Seplat Q1 2021 Financial highlights
Revenue up 16.8% to $152.4 million,
EBITDA of $77.8 million
Cash at bank $236.3 million, net debt of $458.1 million
Successful issue of $650 million 7.75% senior notes to redeem existing $350 million 9.25% senior notes and repay $250 million drawn on $350 million RCF
Refinanced $100 million Westport RBL facility
Total capital expenditure of $32.6 million
The equity price closed flat at N620 per share on Monday on the floor of the Nigerian Exchange.
YTD the share price is up 54.11%.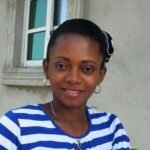 Ifunanya Ikueze is an Engineer, Safety Professional, Writer, Investor, Entrepreneur and Educator.