After more than a month of being offline, Parler a conservative favoured social media network which came under attack after the January 6 Capitol riots and was deplatformed by Apple, Google and Amazon relaunched on Monday.
The company said it relaunched with new hosting service and that its new platform was built on "sustainable, independent technology".
In a statement announcing the relaunch, Parler also said it had appointed Mark Meckler as its interim chief executive, replacing John Matze who was fired by the board this month.
Parler founded in 2018, with more than 20 million users is back online for current users. According to the company it will be available for new users from next week. The social media platform styles itself as "free speech-driven"
At the time of the removal, Amazon Web Services said Parler violated its terms of service due to an increase in violent content shared on the website, saying it "cannot provide services to a customer that is unable to effectively identify and remove content that encourages or incites violence against others."
Parler experienced a huge surge of interest after Twitter banned Trump's account, driving it to the top spot on Apple's App Store prior to its removal.
The interest in Parler grew since November last year as larger social-network operators such as Facebook Inc. and Twitter Inc. became more aggressive in policing content especially related to the election.
Parler CEO at the time John Matze, called Amazon's action "an attempt to completely remove free speech off the internet." He said Parler could be unavailable for a week "as we rebuild from scratch."
However, it has been more than a month since Parler went offline with the delay attributed to new branding and changes occurring within the company for stability.
Late last month, the Board of Parler fired its CEO and co-founder John Matze.
Parler's interim CEO, Mark Meckler, issued a statement following Monday's development saying, "Parler was built to offer a social media platform that protects free speech and values privacy and civil discourse."
"When Parler was taken offline in January by those who desire to silence tens of millions of Americans, our team came together, determined to keep our promise to our highly engaged community that we would return stronger than ever," he continued.
"We're thrilled to welcome everyone back."
Meckler then stressed that "Parler is being run by an experienced team and is here to stay."
"We will thrive as the premier social media platform dedicated to free speech, privacy and civil dialogue," he continued.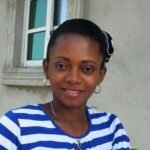 Ifunanya Ikueze is an Engineer, Safety Professional, Writer, Investor, Entrepreneur and Educator.