The Governor of the Central Bank of Nigeria (CBN), Godwin Emefiele has said that the agents of the apex bank is conducting cash swap in areas around the Sambisa forest as the January 31 deadline for the validity of the old N200, N500 and N1,000 notes draws near.
The CBN governor, who spoke after the apex bank's Monetary Policy Committee (MPC) meeting in Abuja on Tuesday, also said there is no going back on the January 31 deadline.
He said the CBN has 1.4 million super agents nationwide to collect old naira notes in exchange for new notes in riverine and upland areas, saying "money is going down and is circulating to the lower rung of the community."
"We have 1.4 million points of our super agents; those agents are going to be available to conduct cash exchanges. The super agents are like kiosks, shops in your community, whether it is a riverine or upland area, they are there, selling sweets, selling kola nuts but they have been appointed as agents that will do cash exchange and cash swap for you. This, we have put in place," he said.
'CBN Agents In Areas Around Sambisa' The bank chief further stressed that CBN agents are all over the country including Lake Chad basin and areas around Sambisa in Borno State.
"I'll give a few examples: we have some information and videos about our staff and agents how they are doing cash swaps in our communities. In areas like Baga, Monguno, Rann on the Lake Chad Basin, in Banki, Kirawa, Gwoza on the borders of Cameroon, Ngoshe, Bama, Chibok, Damboa, Ngala, Izge…all these are areas around the Sambisa. Our agents and our staff are all there conducting cash swap and exchanges of old to new currencies," he said.
Emefiele's comments comes amid persisted scarcity of the new naira notes. POS operators and ATMs still dispense the old notes.
He reiterated the need to for the naira redesign saying "There is no reason why currency in circulation will grow from N1.4 trillion to N3.2 trillion in seven years," the CBN governor said.
"People are hoarding it, people are keeping vaults in their homes. We cannot allow them to be banks in their homes; they don't have the license to build bank vaults in their homes.
"They should release that money back to CBN because what they are doing is that they are undermining monetary policy. They are keeping it and speculating against our currency and it is making our work difficult in CBN."
Emefiele also claimed kidnapping and ransom-taking has somehow reduced as a result of the recent release of the redesigned naira notes.
"Truly speaking, at the margin, I may be wrong, I think kidnapping and ransom-taking have somehow reduced. Security agents are doing a fantastic job.
"I think it (naira redesign) has slowed those people down because they know that if they collect old notes, nobody is going to collect it from them. So, it might as well as think of other ways."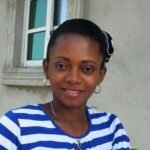 Ifunanya Ikueze is an Engineer, Safety Professional, Writer, Investor, Entrepreneur and Educator.