On Sunday, 5th September 2021, Nigeria's National Bureau of Statistics released the Foreign Trade in Goods Statistics for Q2 2021. A review of the data shows that Nigeria recorded a trade deficit of N1.87 trillion in the second quarter of 2021.
In the quarter in review the value of imported agricultural products increased by 3.5% Quarter-on-Quarter, and 56.9% Year-on-Year.
With a total value of N652.07bn, Agricultural goods accounted for 9.38% of Nigeria's total Import in Q2 2021. This was made up of N247.13bn in April, N209.10bn in May and N195.84bn in June.
On the other hand, the value of agricultural exports increased by 29.95% in Q2 2021 compared to Q1 2021, and 111.8% compared to Q2 2020.
Read also; Access Bank Plc to pay 30 kobo interim dividend for H1 2021
Agricultural goods contributed just 3.25% of the country's total Exports with Agricultural Goods worth N165.26bn. These were N69.36bn in April, N49.00bn in May and N46.89bn in June.
The below are the 5 major traded agricultural Imports in Q2 2021 and their countries of origin;
Durum Wheat (Not in seeds) worth N70.36bn were imported from United States of America, N54.48bn worth from Canada, N35.03bn worth from Argentina, N32.24bn worth from Lithuania and N25.90bn worth from Latvia.
Blue whitings meat, frozen worth N27.23bn were imported from Russia, N13.41bn worth fro Netherlands, N4.42bn worth from Ireland, N2.39bn worth from Poland and N2.23bn worth from Faroe Islands.
Mackerel meat, frozen worth N9.61bn were imported from Netherlands, N4.91bn worth from Japan, N4.87bn from Ireland, N4.18bn from Russia and N2.16bn worth from Chile.
Malt, not roasted worth N21.42bn were imported from Belguim, N4.47bn worth from France, N2.03bn worth from Portugal and N147.26mn worth from Poland.
Crude Palm oil worth N15.08bn were imported from Singapore, N11.67bn worth from India and N723.2mn worth from Indonesia.
The below are the 5 major traded agricultural Exports in Q2 2021 and their destinations;
Good Fermented Nigerian Cocoa Beans worth N16.48bn was exported to Netherlands, N9.31bn worth went to Malaysia, N8.40bn worth to the United States, N5.93bn to Indonesia and N4.86bn to Belgium.
Cashew nuts, in shell worth N33.54bn was exported to Vietnam, N3.23bn worth went to India, N396.9mn went to United Arab Emirates and N117.2mn went to Spain.
Seasemum seeds, whether or not broken worth N7.2bn was exported to Japan, N7.13bn went to China, N1.21bn to Turkey and N896.0mn went to Greece.
Coconuts, desicated, fresh or dried, whether or not shelled or peeled worth N9.93bn was exported to Vietnam, N818.9mn worth went to India, 325.9bn was shipped out to United States, and N83.6mn went to China.
Superior quality raw cocoa beans worth N6.81bn was exported to Malaysia, N1.46bn went to Netherlands,  and N111.1mn was shipped out to Belgium.
The National Bureau of Statistics publishes this Trade statistics report on quarterly basis. Trade statistics compilation by NBS is largely from secondary data sources.
The data sources for the compilations include; The Nigerian Customs Service (NCS) through the Nigeria Integrated Customs Information System (NICIS), Nigerian National Petroleum Corporation (NNPC) and Various oil companies in the upstream and downstream sectors of the oil industry, Nigerian Ports, Petroleum Products Pricing and Regulatory Agency (PPPRA), Nigeria Liquefied Natural Gas Ltd (NLNG), Central Bank of Nigeria (CBN), Cobalt International Services Ltd, Carmine Assayer Ltd Inspection Services, Neroli Technology, Nigerian Export
Processing Zone Agency (NEPZA), Oil and Gas Free Zone Agency (OGFZA) Nigerian Electricity Regulatory Commission (NERC), Federal Airports Authority of Nigeria (FAAN), Nigeria Civil Aviation Authority (NCAA) and Nigerian Ports Authority (NPA).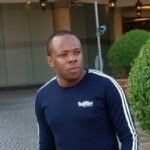 Nnamdi Maduakor is a Writer, Investor and Entrepreneur