In the week ended 9th June, 2023, the first full week of the Bola Ahmed Tinubu led administration, The Nigerian Exchange's All-Share Index gained 0.20% to closed at 55,930.97 points.
Also read; List of Dividends announced in 2023, qualification and payment dates
Investogist reported that in the preceding week with four trading days, the All-Share Index appreciated by 5.37% to record the best 4-day trading week for a newly inaugurated President since 1999.
In the week in review, Eterna Plc emerged as the best performing share, with a 45.41% gain, while John Holt Plc topped the losers table with 26.70% loss.
The activity level was improved with both volume and value of traded shares increasing in the week.
Activity Level
A total turnover of 2.196 billion shares worth N45.971 billion in 31,655 deals was traded this week by investors on the floor of the Exchange, in contrast to a total of 2.586 billion shares valued at N46.643 billion that exchanged hands last week in 35,122 deals.
The Financial Services Industry (measured by volume) led the activity chart with 1.578 billion shares valued at N15.652 billion traded in 14,851 deals; thus contributing 71.82% and 34.05% to the total equity turnover volume and value respectively.
The Oil and Gas Industry followed with 157.221 million shares worth N1.304 billion in 3,549 deals. The third place was the Consumer Goods Industry, with a turnover of 101.562 million shares worth N1.939 billion in 3,944 deals.
Trading in the top three equities namely United Bank for Africa Plc, FCMB Group Plc and NPF Microfinance Bank Plc (measured by volume) accounted for 696.244 million shares worth N4.019 billion in 2,398 deals, contributing 31.70% and 8.74% to the total equity turnover volume and value respectively.
Index Movement
The NGX All-Share Index and Market Capitalization appreciated by 0.20% to close the week at 55,930.97 and N30.455 trillion respectively.
Year-to-Date, the NGX All-Share Index had advanced by 9.13%, while Quarter-to-Date, it has appreciated by 3.13%, and Month-to-Date, it has appreciated by 0.29%.
The below are the performances of the indices under our watch;
NGX Banking Index: The index appreciated by 1.10% to 525.93 from 520.23 (YTD: 25.97%, QTD: 16.11%, MTD: 0.47%).
NGX Consumer Goods Index: The index appreciated by 0.14% to 847.84 from 846.68 (YTD: 43.96%, QTD: 20.65%, MTD: -0.03%).
NGX Oil/Gas Index: The index appreciated by 3.39% to 643.71 from 622.61 (YTD: 39.19%, QTD: 26.01%, MTD: 8.01%).
NGX Industrial Goods Index: The index depreciated by 1.31% to 2,453.92 from 2,486.46 (YTD: 2.11%, QTD: 0.10%, MTD: 01.37%).
NGX Insurance Index: The index appreciated by 13.91% to 241.65 from 212.15 (YTD: 38.59%, QTD: 36.13%, MTD: 15.61%).
Top Gainers and Losers
Fifty-two (52) equities appreciated in price during the week lower than sixty-six (66) equities in the previous week. Twenty-seven (27) equities depreciated in price higher than twenty three (23) in the previous week, while seventy-seven (77) equities remained unchanged, higher than sixty-seven (67) recorded in the previous week.
The top five gainers for the week under review are;
Eterna Plc (NGX: ETERNA): It gained 45.41% going from N9.25 per share to N13.45 per share.
Unity Bank Plc (NGX: UNITYBNK): It gained 44.00% going from N0.50 per share to N0.72 per share.
FTN Cocoa Processors Plc (NGX: FTNCOCOA): It gained 40.91% going from N0.66 per share to N0.93 per share.
Secure Electronic Technology Plc: It gained 38.46% going from N0.36 per share to N0.26 per share.
Cornerstone Insurance Plc (NGX: CORNERST): It gained 37.35% going from N1.14 per share to N0.83 per share.
The top five loser for the week under review are;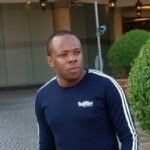 Nnamdi Maduakor is a Writer, Investor and Entrepreneur