The major shareholder in Nestle Nigeria Plc, Nestle S.A Switzerland on Tuesday 8th and Wednesday 9th of June acquired a total of 1,028,205 ordinary shares of the Company. The transaction made in Lagos at the Nigerian Exchange Limited, was completed in two trenches.
Trench 1, made on 8th June was for 35,369 units at a price of N1,399.35 per unit. Trench 2, made on 9th June was for 992,836 units at a price of N1,400.00 per unit.
The notice of the transaction was published on The Nigerian Exchange website on Wednesday 9th June 2021.
Information contained in Nestle Nigeria's 2020 Annual Financial Statements show that as at 31st December 2021, Nestle S.A Switzerland held 527,080,970 ordinary shares of Nigeria Nigeria Plc. This at the time represented 66.50% shareholding, thereby making Nestle Nigeria Plc a subsidiary of Nestle S.A Switzerland.
About the Company
Nestlé Nigeria Plc (NGX ticker: NESTLE) is a Company domiciled in Nigeria. The address of the Company's registered office is at 22-24, Industrial Avenue, Ilupeju, Lagos.
The Company is listed on the Nigerian Stock Exchange. It was listed on 20 April, 1979, and has 792,656,252 outstanding shares, with a market capitalization of N1.109 trillion.
The principal activities of the Company continue to be the manufacturing, marketing and distribution of food products including purified water throughout the country. The Company also exports some of its products to other countries within Africa.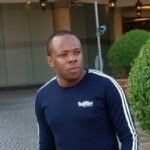 Nnamdi Maduakor is a Writer, Investor and Entrepreneur