Nigerian naira slumped at the Investors & Exporters (I&E) Window on Wednesday, losing 40.09% of its value to close the day at N664.04 per US dollar.
According to the data on FMDQ, naira which closed at N474 per USD on Tuesday shed N190.04 on Wednesday.
Investogist reported earlier that there are indications that the naira has been officially floated at the I&E window, after many years of resistance by the Central Bank of Nigeria.
During the day, I&E Window quoted the naira between N750 -N755/$.
At the parallel market, popularly known as the black market, naira exchanged at N757 per USD on Wednesday.
President Bola Tinubu at his inaugural speech vowed to unify the exchange rates to bring about stability and in the Forex market.
"The Central Bank must work towards a unified exchange rate. This will direct funds away from arbitrage into meaningful investment in the plant, equipment and jobs that power the real economy," the President said.
Wale Edun, an influential member of Tinubu's advisory board, told Bloomberg by phone on Monday that the unification of exchange rates was "imminent."
"I would say it would have to be done within a quarter as rather than within a year," he said. " I think you're talking, think quarters rather than years, that's where I would put it."
According to a report by BusinessDay which quoted a knowledgeable source, the view was that the willing buyer/seller arrangement is the first of six steps to fixing Nigeria's broken FX market.
The second it reported must be be to provide a hedge mechanism that is priced in line with the market while the third step is to ensure market yields are attractive to Foreign Portfolio Investors (FPI).
The step following that would be to ensure transparency and remove all controls around domiciliary accounts and finally, the a need to clear the dollar backlog in the market in order to attract FPIs.
The financial markets has responded favourably to Tinubu's actions since inauguration, with The Nigerian Exchange's All-Share Index hitting a 15 months high on Tuesday.
The Exchange closed Wednesday on a very high note, with the index advancing by more than 3%.
On June 1, Investogist citing Daily Trust reported that  the CBN has devalued the Naira at the Importers and Exporters (I&E) window to N631 to the United States dollars from N461.60.
The Central Bank refuted the information, labelling it as fake news.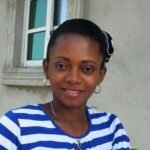 Ifunanya Ikueze is an Engineer, Safety Professional, Writer, Investor, Entrepreneur and Educator.